The Queen's 'death' accidentally announced by Good Morning Britain host
The Queen's death was accidentally reported yesterday on Good Morning Britain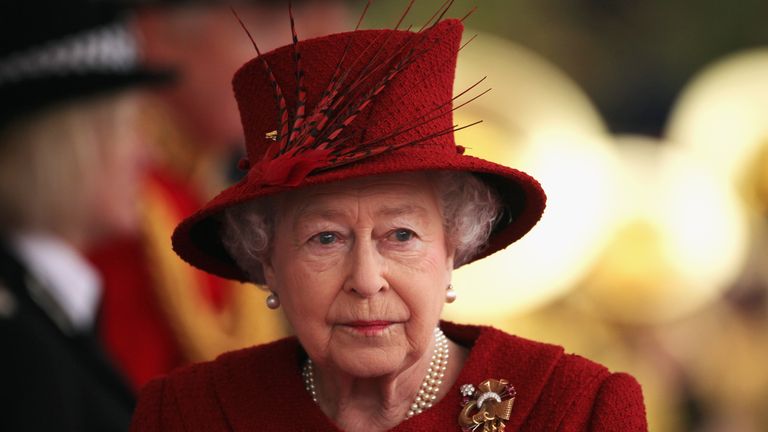 (Image credit: it: Dan Kitwood / Staff via Getty Images)
The Queen's death was accidentally reported on Good Morning Britain this week when stand-in presenter Alastair Campbell confused Her Majesty with Prince Philip.
A slip of the tongue meant that the Queen's "death" was mistakenly announced on air on Wednesday.
The blunder was made by Tony Blair's former press secretary Alistair Campbell, who appeared on the show for a three-day stint.
---
The former Labour Party representative made the unmissable blunder during the final hour of Wednesday's episode, marking an awkward end to his three-day hosting stint on the ITV program.
Speaking to ex-footballer Vinnie Jones on the subject of grief, Alastair got his words minced and found himself unintentionally falsely announcing that the Queen had died—instead of referring to Prince Philip's death.
"We talked a lot about Prince Philip after the death of the Queen," he said, before asking Jones about his late wife Tanya, who lost her life in 2019 after a long battle with cancer. It wasn't until moments later that Alastair realized his mistake and interrupted Vinnie to clarify.
"Can I just say something, I think I may have accidentally announced the death of the Queen," he said. "I meant Prince Philip, of course."
His co-host, Susanna Reid, jumped in to support Campbell after he made the monumental error. "I think people understood exactly what you meant," she said.
May as well give it another go ... as @schooltruth told the Living Better event on Wednesday 'it was nice getting him out of the house for a few days!' Alastair Campbell set to return to GMB after rise in ratings https://t.co/NdXTwLiaZdMay 14, 2021
See more
The mix-up didn't go unnoticed by Good Morning Britain's audience, however, with many taking to social media to demand clarification and voice their annoyance.
"Please Confirm @GMB is the Queen dead??" one shocked viewer tweeted.
"Good job #alastaircampbell left this Morning. The #Queen been thru enough. I think #GMB should just give #piersmorgan his job back. He's clearly not replaceable," one person wrote on Twitter.
"Who thought it was a good idea to give Alastair Campbell the job? Vinny Jones talking about the loss of his wife after 25 years while Campbell inadvertently announces the death of the queen live on-air and waffles on about Burnley. He's just awful," another frustrated Good Morning Britain viewer tweeted.
Not everyone was so quick to judge Alastair for his slip up though. Plenty of viewers dismissed the backlash as excessive, reminding their fellow Good Morning Britain fans that mistakes can easily happen.
"He swiftly admitted his error and apologized. It's called being human! I'm sure even the queen herself would forgive him!" one Facebook user commented.
"Simple slip of the tongue and was corrected within seconds. Let's get ready for the bring-back Piers comments. He was actually a breath of fresh air to the show," another person wrote, regarding the Queen's 'death'.
He won't make that mistake twice!
Emma is a news writer for woman&home and My Imperfect Life. She covers the Royal Family and the entertainment world, as well as the occasional health or lifestyle story. When she's not reporting on the British monarchy and A-list celebs, you can find her whipping up vegan treats and running the roads to cheesy '90s pop music...but not at the same time, obviously.