A file containing information on Princess Diana's death could be kept secret until 2082 because of a French law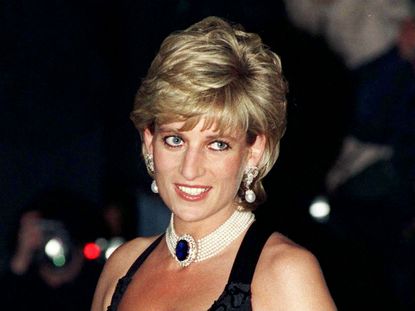 Princess Diana died in a car crash in Paris in 1997 - now, a file containing information on her tragic death may not be seen by the public for at least 75 years.
The file on Princess Diana's death took three years to complete by 30 police officers.
The 6000 page document could be kept secret until 2082 because of a French law.
The document contains evidence complied by French police, which was put together during the 18-month investigation into Diana's death in 1997.
A source who is thought to have viewed part of the dossier told the Daily Star, 'It stinks of a cover up and conspiracy at the highest level, and is typical of French bureaucracy.'
The documents are locked in a basement at the Palais de Justice in the French capital.
Authorities said they were using 'article L. 213-2' of their 'heritage code' to prohibit access to the file.
Why can't the public see the file about Princess Diana?
The code states that certain national archives should be shielded from public view for at least 75 years from their completion date.
As the file on Princess Diana was completed in 2007, it will be kept secret until 2082 at the earliest.
However, it is understood that authorities have the power to review this so it may never been seen.
A spokesman for the Palais de Justice said, 'The investigation file is placed in the archives of the Paris Court of Appeal.
'In application of article L213-2 of the heritage code, it cannot be consulted before the expiration of a period of 75 years.
'There is no online version of this archive.'
Back in 2007, French authorities claimed they had lost the 6,000-page file.
It was reportedly misplaced weeks ahead of the £12.5million inquest into Diana's death held in Britain between 2007 and 2008.
The file contains thousands of pages detailing the statement of approximately 200 witnesses statements.
It also contains the results of forensic tests on Diana's chauffeur, Henri Paul, never before seen photos of the crash scene and interviews with all those involved in the investigation.
Robyn is a celebrity and entertainment journalist and editor with over eight years experience in the industry. As well as contributing regular to woman&home, she also often writes for Woman, Woman's Own, Woman's Weekly and The Sun.