'What if that woman CAN'T have children' Michelle Williams hits back at one fans thoughtless comment
Michelle Williams gave a fan a much-needed awakening after he told her she 'need some children'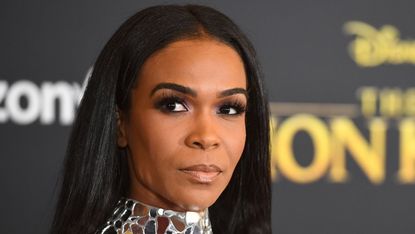 (Image credit: Getty / Robyn Beck)
In a generation of online trolling celebrities tend to be under fire for their personal choices continually. But one fan overstepped the mark with his comment on Michelle Williams' latest post.
Michelle proved that attacking women for not perusing traditional stigmas has no place in her comments. The successful artist promoted her new book 'Checking In' on Instagram, to be released on May 25th.
In the video she uploaded, she shares her Covid ventures explaining how she's been keeping busy signing thousands of inserts for her book, which she announced will be distributed at Barnes and Noble.
More from Woman & Home
• Best winter coats (opens in new tab) to keep you looking stylish
• Best yoga mats (opens in new tab) for beginners
While Michelle was setting a brilliant example that women have the right to spend their lives the way that best suits them, the successful businesswoman had to answer to a fan who thought it was appropriate to remind Michelle that she has no children.
The comment read, "Michelle I love you, but you need some children…u r 2 bored…"
Luckily Michelle didn't hold back and dealt with the thoughtless comment by replying "No, what's uncalled for is you telling a woman that she needs to have children," Michelle began her reply. "What if that woman CAN'T have children?? What if that woman DOESN'T WANT children…. Don't you ever let that come out of your mouth or your fingers on a comment section again to ANYBODY? I would have ignored, but too many people need (to) stay out of a woman's uterus!! Now scram and be blessed!!!"
It's great to see a successful self-made woman fight for what's right to her.
Kudzai previously wrote for woman&home as a trainee news writer.
She covered fashion, entertainment, and beauty.

She is a fully qualified Journalism and Media graduate from De Mont Fort University, having graduated in the summer of 2020. Previously Kudzai worked as a freelance fashion wardrobe stylist.