These are the highest-earning breakup songs on Spotify
Because everyone loves a good breakup song...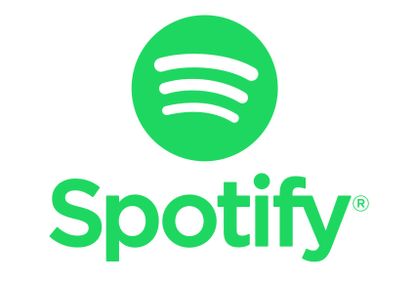 (Image credit: Spotify)
We've all been through it: we break up with someone and all we want to do is listen to sad music to, oddly enough, lift our spirits. Turns out, the songs we choose to listen to during our "down" moments are making some artists very rich—as proven by a new study.
BingoSites analyzed the number of streams of top break-up songs on Spotify to establish how much the most popular ones have earned in streaming royalties. Fun fact: a single stream earns an artist about £0.0028.
Given the power of music and how much it helps us get through life, we believe artists deserve every single penny they make—and then some. We're therefore happy that they can actually cash in on our sadness, in a way.
---
The study revealed (opens in new tab) that the highest-earning breakup song on Spotify is... Lewis Capaldi's Someone You Loved.
Since its 2019 release, the track has been streamed 2,219,939,767 times on the platform, potentially earning the artist as much as £6,215,831.35 in royalties.
Justin Bieber's catchy Love Yourself comes in at spot number two with 1,705,644,081 Spotify streams and £4,775,803.45 in earnings.
Here's the top ten list:
1. Lewis Capaldi, Someone You Loved: 2,219,939,767 streams and £6,215,831.35 in earnings
2. Justin Bieber, Love Yourself: 1,705,644,081 streams and £4,775,803.45 in earnings
3. Passenger, Let Her Go: 1,515,673,021 streams and £4,243,884.46 in earnings
4. Ariana Grande, Thank U, Next: 1,448,144,689 streams and £4,054,805.13 in earnings
5. Halsey, Without Me: 1,433,452,850 streams and £4,013,667.98 in earnings
6. The Killers, Mr. Brightside: 1,313,923,940 streams and £3,678,987.03 in earnings
7. Post Malone, I Fall Apart: 1,301,455,762 streams and £3,644,076.13 in earnings
8. Olivia Rodrigo, Drivers License: 1,252,581,994 streams and £3,507,229.58 in earnings
9. Dua Lipa, IDGAF: 1,217,751,821 streams and £3,409,705.10 in earnings
10. Adele, Someone Like You: 1,195,764,482 streams and £3,348,140.55 in earnings
"The highest-earning songs on this list are songs that derive from an artist's own personal experience and personal heartbreak, which can often make a song more meaningful and powerful for fans to listen to," comments a BingoSites spokesperson. "This study shows that artists can not only use their talents to share their heartbreak and inspire others through their art, but that they can also make a sizable profit from these songs."
The insight is a correct one to make. Although the mentioned tracks span genres and sounds, they all have one thing in common: they talk about an artist's life, a fact that clearly resonates with the general public.
Anna Rahmanan is a New York-based writer and editor who covers culture, entertainment, food, fashion and travel news. Anna's words have appeared on Time Out New York, the Huffington Post, Fortune, Forbes, Us Weekly, Bon Appetit and Brooklyn Magazine, among other outlets.