Shakira says there's a 'place in hell' for women who don't support women as she admits she was 'dependent on men'
Shakira got candid following her public split from Gerard Pique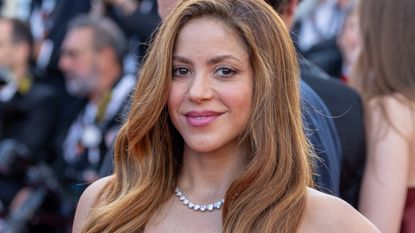 (Image credit: Getty Images)
Shakira said there's a 'special place in hell' for women who don't support women as she opened up in a candid interview following her split from Gerard Pique.
The Colombian songstress recently gave her first interview since ex-boyfriend Gerard went public with his new girlfriend, following their public split.
The singer and soccer player were together for 12 years and share two kids, but announced in 2022 that they would be calling their relationship quits. Pique also has openly shared that he has moved on with his new girlfriend, 23-year-old Clara Chia Marti.
In an honest chat following the split, Shakira has admitted that she was once dependent on men but has learned to be self-sufficient.
In Shakira's frank interview, she told journalist Enrique Acevedo (opens in new tab), "There is a place in hell reserved for women who don't support other women."
The journalist also asked her where she stands in regards to the relationship between Gerard and Clara. "I am right in the center," she said.
She then went on to explain how she once had that dream of being a domestic wife, and feeling complete in having a man by her side, confessing, "I also bought that story, that a woman needed a man to complete herself.
"I also had that dream of a family where the children had a mum and dad under the same roof."
She continued to explain that now, however, she's quite sufficient on her own, and doesn't need a man to feel emotionally fulfilled.
The Hips Don't Lie hitmaker added that her two children, Milan and Sasha, bring a special joy to her life.
"You don't achieve all your dreams in life but life has a way of compensating you and I think life has certainly done it with me with the marvellous two children I have who fill me with love every day," she noted.
In her new collab with DJ Bizarrap on BZRP Music Session #53, Shakira seemingly hits out at Gerard, singing in Spanish that a woman like her is "too good" for him.
The lyrics of the song translated from Spanish to English, read, "Sorry, baby, I should have thrown you out a while ago / A she-wolf like me is not for rookies / A she-wolf like me is not for guys like you / For guys like you / I'm too good for you and that's why you're with someone just like you."
Madeline Merinuk is woman&home's US lifestyle news writer. She covers celebrity, entertainment, fashion, and beauty news but is also obsessed with internet trends - you can find her reciting trending TikTok sounds out loud at any given time.
After winning multiple student journalism awards for her investigative work, she graduated from Hofstra University in 2021 with a B.A. in Journalism. After graduating, she worked at today.com, the digital site for the Today Show, where she wrote pop culture news and interviewed big-name personalities like Emily Ratajkowski, Haley Lu Richardson, Emma Corrin, and more.
Her personal interests, in no particular order, are: cheese, Joni Mitchell, reading, hot yoga, traveling, having multiple chapsticks in every handbag at all times, and dancing to ABBA songs as if she were in the Mamma Mia movies.