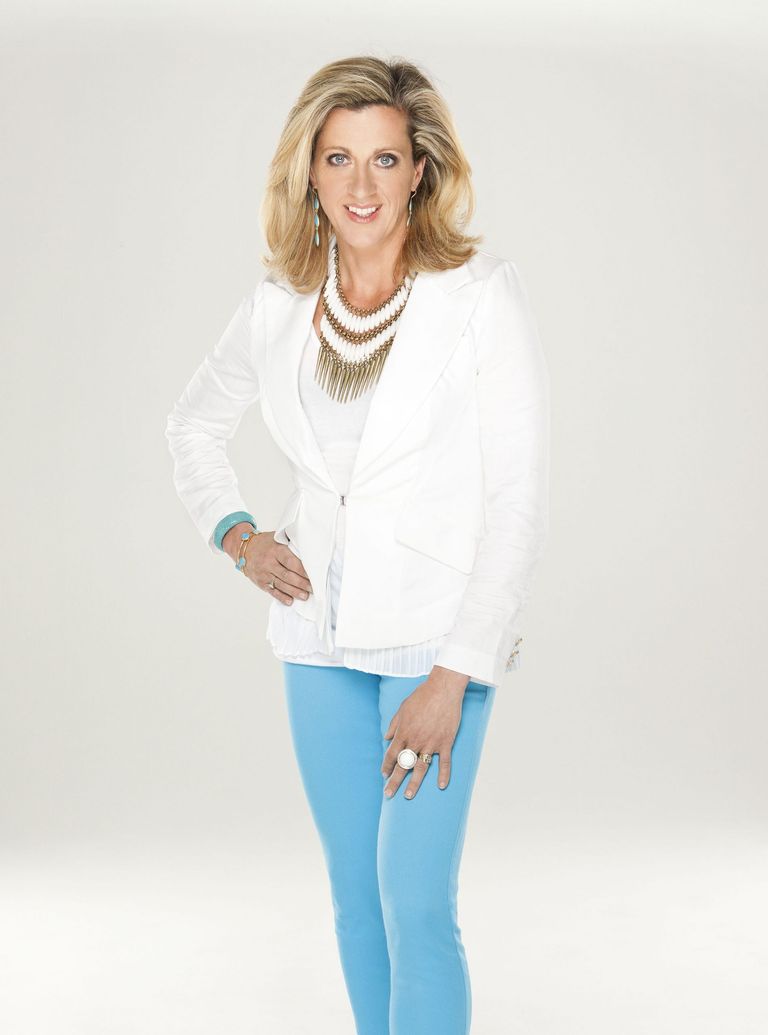 Former hurdler Sally Gunnell, 45, won gold at the 1992 Barcelona Olympics. She is now a sports commentator and ambassador for McCain. Sally lives with her husband, former athlete Jonathan Bigg, and their three sons, Finley, 13, Luca, 11, and Marley, seven.
I'll never forget the feeling of crossing the line and knowing I'd won Olympic gold. I was on such a high and it lasted for months. When I visited London's Olympic Stadium recently, it hit me how amazing it would have been to run in front of my home crowd. London 2012 will be spectacular. I'll be commentating for Sky Sports News and I have tickets for some track events with my family.
When I decided to retire in 1997, I didn't tell anyone, not even Jonathan. I called a press conference and announced it. Jonathan and my coach were in shock, but I was relieved. I'd reached a point where I wanted children, and a bit of a life.
I would put on weight if I wasn't careful. My weaknesses are wine, crisps and dips. At the end of each season when I was competing, I would go mad and eat whatever I wanted. I might have ended up doing the same thing when I retired, but I got pregnant almost immediately, so I had to look after myself.
I'm in a house full of boys and sometimes I have to escape. I have two female dogs, and when I need a break I take them for a long walk. Luca is very stubborn like me, so trying to get him to do his homework pushes me to the limit. He and his brothers get into play fights and when I try to break it up, they say, "That's what boys do, Mum!"
I'll often get to the end of the week and realise I've only done 20 minutes of exercise. I don't give myself a hard time. I'll just watch what I eat instead. I encourage my boys to exercise, though, and I also work with McCain on their Track & Field Roadshows, travelling the country, encouraging young people to try athletics.
Sally Gunnell is working with McCain, the Principal Partner of UK Athletics, to promote healthy, active lifestyles. For more information on McCain's new Ready Baked Jacket potatoes, visit mccain.co.uk.