Loose Women's Carol McGiffin says she's 'not ashamed' of pregnancy terminations as she discusses fertility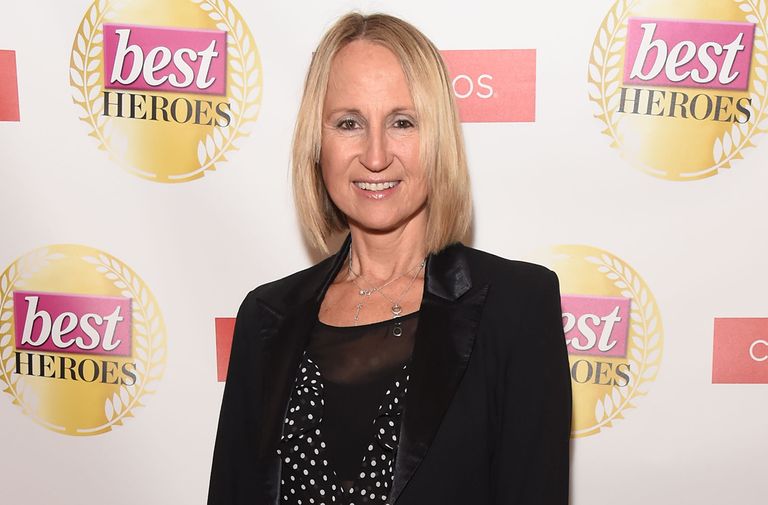 (Image credit: Dave Benett/Getty Images)
Carol McGiffin has opened up about having two pregnancy terminations in the past, revealing that she is 'not ashamed' of it.
Carol McGiffin spoke candidly about the subject of fertility when she joined a discussion with the rest of the Loose Women panel earlier today.
Appearing on the popular ITV daytime talk show virtually, the TV presenter dialled in from home to join the discussion about how fertility rates for women under 30 in England and Wales are dropping.
Speaking to her fellow panellists Kaye Adams, Jane Moore and Judi Love she made the revelation that she has fallen pregnant twice in the past and has terminated both pregnancies.
"I did get pregnant, twice, and I did have two terminations," she revealed to her co-presenters, admitting, "I'm not ashamed of that.
"Some people might disagree that wasn't a good idea," she continued. "But I was 38 when I had the second one and I think, it was a very simple decision for me to make, it was very easy."
Explaining the situation, Carol continued, "It was a one-night stand, believe it or not, at 38. Yeah, I took a long time to grow up.
"I got pregnant and I think it was my body saying to me, 'Look, you're running out of time. You better get on with this.' I think that is what was happening."
Carol McGiffin is now married to partner of 12 years, TV producer Mark Cassidy.
She recently revealed details of the pair's secret wedding, which took place back in 2018.
"We did it entirely in secret a year ago," she said. "We did it on our own, just us two, no one at all, it had to be all or nothing.
"After we came back, we thought we won't tell everyone just yet. We liked it being a secret, a secret we carried on until we thought it's getting awkward now.
"We did tell all close friends and family over the year, we had a little celebration with it, close family and friends, we probably missed a few out".