Kristin Cavallari's go-to breakfast is so easy to make that you will want to eat it every morning
Reality TV star Kristin Cavallari shares the recipe for her favorite egg-based breakfast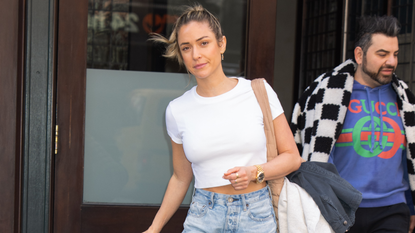 (Image credit: Gotham / Contributor)
Juggling day-to-day tasks with three little kids and a full-time job is no joke, but The Hills alumni and cookbook author Kristin Cavallari seems to be pretty good at it - which is why we'll gladly take her advice when it comes to healthy eating.
Although Warren Buffett swears by this $4 breakfast that he eats every day, Kristin opts for something a bit cleaner while cooking at home.
---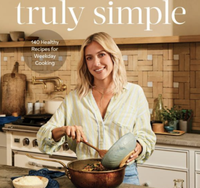 Truly Simple: 140 Healthy Recipes for Weekday Cooking ($20.99) by Kristin Cavallari
Kristin Cavallari share over 100 easy recipes that are sure to delight the entire family. Most of them are even gluten free!
Specifically, in a new interview with People pegged to the release of her new cookbook, Truly Simple, the 36-year-old reality TV star reveals that her go-to breakfast recipe is a dish of poached eggs with wilted spinach and Hollandaise sauce that tastes just as delicious as it sounds.
"I love this recipe because I always have the ingredients on hand, and it's so easy to make," Kristin said to the outlet.
In her own words, the breakfast is a "healthier take on eggs Benedict [...] with a green boost of spinach and a yummy burst of Hollandaise sauce."
Very quick to prepare and certainly tasty, the poached eggs boast a variety of flavors, including that of Dijon mustard, lemon juice, cayenne pepper and white wine vinegar. You probably won't want to eat anything else after trying your hand at it.
Kristin obviously knows what she's talking about. Not only is her new cookbook chock full of healthy recipes for weekday cooking, but the celebrity is a mom to three children who have their own preferences when it comes to eating.
Kristin shares 10-year-old son Camden, 8-year-old son Jaxon and 7-year-old daughter Saylor with her ex-husband and former professional football player Jay Cutler. The two got married back in 2013 but announced their divorce seven years later, in 2020.
In addition to her personal life and her new cookbook, Kristin is also busy working on a number of fashion lines.
Which is all to say that, given her intense schedule, 30 minutes is the only time Kristin actually has to make a delicious and healthy breakfast.
Poached eggs with wilted spinach and Hollandaise sauce recipe
½ cup (4 oz.) unsalted butter
3 large egg yolks plus 4 large eggs, divided
1 Tbsp. fresh lemon juice (from 1 lemon)
1 tsp. Dijon mustard
⅛ tsp. cayenne pepper
¾ tsp. kosher salt, divided
1 tsp. extra-virgin olive oil
2 cups coarsely chopped spinach (about 2 oz.)
¼ tsp. black pepper, divided
1 Tbsp. white wine vinegar
1. Melt butter in a small saucepan over medium until melted; remove from heat.
2. Process egg yolks, lemon juice, mustard, cayenne pepper, and ¼ teaspoon of the salt in a blender on medium-high speed until combined and lightened in color, about 10 seconds. While the blender is running on medium-low, very slowly add melted butter until the mixture is emulsified and slightly thickened, about 1 minute. Pour Hollandaise sauce into a small bowl; cover, and set aside.
3. Heat olive oil in a skillet over medium. Add spinach and ⅛ teaspoon each of the salt and pepper; cook, stirring constantly, until wilted, 2 to 3 minutes.
4. Crack the eggs into 4 separate ramekins or small bowls. Fill a high-sided skillet about ⅔ full with water. Bring to a boil over medium-high. Add white wine vinegar. Using a spoon or whisk, start a whirlpool in the water. Gently pour eggs, one at a time, into the center of the whirlpool. Let poach until whites are opaque and yolks are still jiggly, 90 seconds to 2 minutes, basting eggs with water constantly. To remove, use a slotted spoon, and place each egg on a paper towel.
5. Divide wilted spinach between 2 bowls. Place 2 eggs in each bowl; sprinkle with remaining salt and pepper, and drizzle with hollandaise sauce.
Anna Rahmanan is a New York-based writer and editor who covers culture, entertainment, food, fashion and travel news. Anna's words have appeared on Time Out New York, the Huffington Post, Fortune, Forbes, Us Weekly, Bon Appetit and Brooklyn Magazine, among other outlets.