Kaye Adams speaks out after heated argument with Loose Women co-star Jane Moore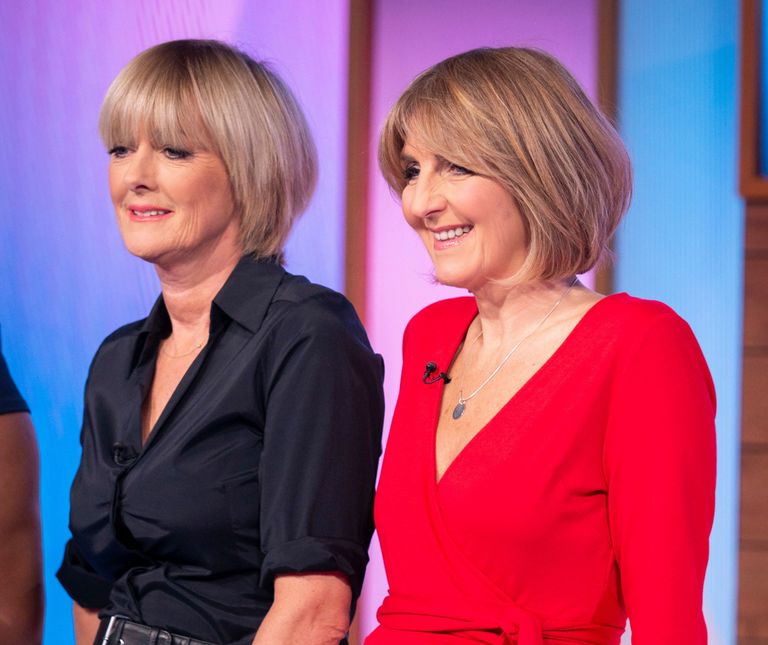 Loose Women panellist Kaye Adams has spoken out, after she and her fellow co-star Jane Moore came to blows on the show last week.
The presenting pair found themselves embroiled in a pretty heated discussion when the group were discussing the issue of childhood obesity.
MORE:'So excited': Loose Women reveal huge news about the show
Kaye and Jane had differing opinions on the matter, with the former arguing that it is difficult to blame only parents for the nationwide crisis, given that we are "surrounded by unhealthy options".
However, Jane countered that parents have to take responsibility, arguing that you'd have to be "stupid for not knowing that a burger was not good for your health."
Kaye hit back, saying that she took offence to Jane's comment and insisting she'd never called anyone stupid.
She continued, "I don't think it's helpful to 'blame' parents and other adults. As a parent I am happy to put my hand up and say that I find it difficult."
Presenter Andrea McLean was then forced to step in and break up the disagreement, urging Jane to give Kaye a moment to voice her thoughts.
Viewers of the show flocked to social media to share their thoughts on the tense argument, with many claiming it was awkward to watch.
But the next day Kaye Adams took to her Instagram to reassure fans that Jane was 'still one of my favourite people', and that she was in fact 'annoyed at myself for losing the rag a bit'.
Sharing a picture of herself, Andrea and Jane, she said, 'So this is us AFTER today's rather fiery @loosewomen. I think poor @brendaemusic was lying down in a darkened room. To be 100% honest , I am annoyed at myself for losing the rag a bit. '
'There's no point in passionately arguing for something if you end up alienating people. @janepmoore and I have been friends for 20 years and disagree on many things but she is still one of my favourite people and if trouble came calling, I know I could count on her support.
'As the saying goes 'that's what friends are for' x'
Kaye's 25,000 followers shared their support for the duo on the photo, saying it was simply a passionate debate. One wrote, 'It wasn't a cat fight it was 2 very strong woman with different opinions @kayeadamsofficial @janepmoore was good to watch passionate I was laughing @andreamclean1 #strongwomen #loosewomen'.
While another responded by saying, 'It's what I love about loose women', and a third commented, 'You just shared a difference of opinion, its great to be able to move on, that's good debating. 👏👏'
What did you think of the debate?