The Royals Touching Gestures For The Grenfell Survivors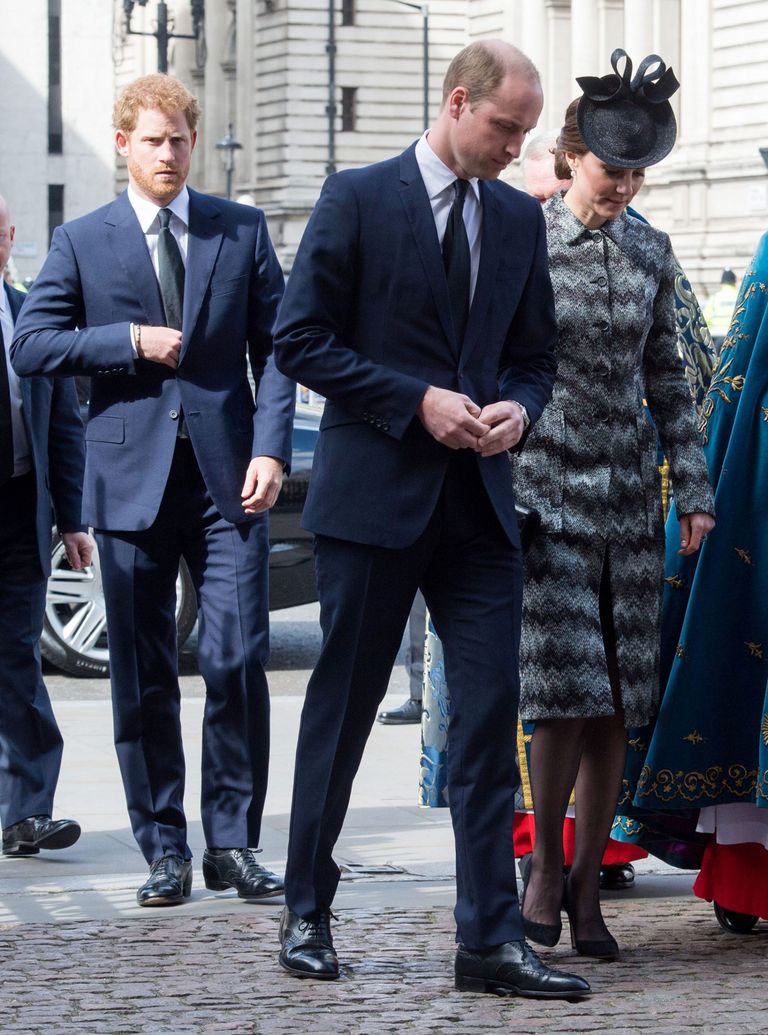 (Image credit: Rex Features (Shutterstock))
By Amy Hunt
The world has been shocked and saddened by the horrific fire at the Grenfell Tower this week, but residents and the public have rallied together to do what they can to help survivors.
As fellow London residents, the young members of the Royal Family have also come together in order to show their support, by donating to theLondon Evening Standard fund for victims.They're now urging the rest of the UK to do the same and donate to help those who tragically lost everything in the blaze.Over £2million has been raised so far, with the London Evening Standard commenting that donations are "made to our website every second".
The young royals are residents of the Kensington and Chelsea Borough themselves, where the terrible incident took place.Kensington Palace, where Harry resides, and where William and Catherine will move back to after they left for Norfolk in 2013, is just over a mile from the site of the fire.
Reportedly, the royal trio were keen to do what they could, and they were one of the first to donate.
"The tragedy at Grenfell Tower has left a number of local people in need of urgent assistance.
"The Duke and Duchess of Cambridge and Prince Harry are pleased the Evening Standard's Dispossessed Fund has immediately swung into action. As residents of the local area, they are keen to offer their immediate support."
Big businesses like Pret a Manger and law firms around the country have also donated to the cause.
So how can you donate too? You can give money using your phone by texting GREN88 + amount to 70070. eg GREN88 £5 (you can donate £5 or £10)
And if you want to donate online instead, just go todispossessedfund.org.uk.
The Queen and the Duke of Cambridge have also recently paid a visit to the Westway Sports Centre near the site of the fire, which has been a important focal point in helping survivors of the horrendous incident.
The royals were met with a round of applause when they entered the shelter.
[twitter]
While there, the Queen and her grandson are meeting with members of the emergency services, local residents, and community representatives.
[twitter]
On Thursday, the Queen herself pledged her support to the survivors of the blaze, offering up a statement which also thanked the emergency services.
She said, "My thoughts and prayers are with those families who have lost loved ones in the Grenfell Tower fire and the many people who are still critically ill in hospital.
"Prince Philip and I would like to pay tribute to the bravery of firefighters and other emergency services officers who put their own lives at risk to save others.It is also heartening to see the incredible generosity of community volunteers rallying to help those affected by this terrible event."