Great British Bake Off Finalist Opens Up About Her Tragic Near-Death Cancer Battle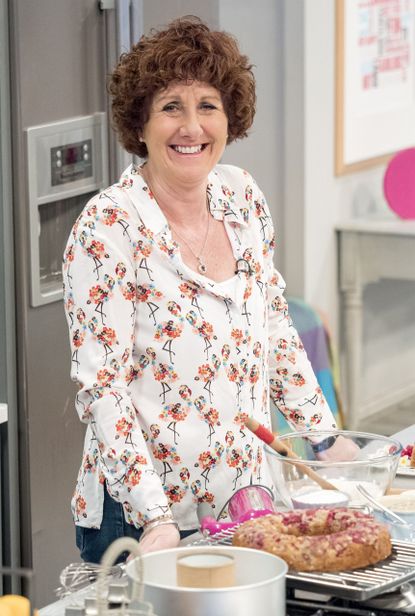 (Image credit: Shutterstock/Rex)
One of last year's Great British Bake Off finalists has opened up about how years of pursuing the perfect tan left her battling basal cell carcinoma and melanoma later in life.
Jane Beedle, who competed in the final of 2016's 'The Great British Bake Off' against Andrew Smyth and winner Candice Brown, has opened up about how her determination to achieve "as deep a tan as she could" when she was younger left her fighting for her life after being diagnosed with a potentially fatal skin cancer last year.
Explaining to the Mirror what happened to her Jane revealed, "The mole that my husband was worried turned out to be a basal cell carcinoma, which isn't a melanoma and could be easily treated," she confessed. "Two of the other moles, on my left foot and left knee, were a melanoma in situ - a very superficial cancer, so they could be taken off easily, too."
"The one on the back of my right thigh turned out to be a melanoma unfortunately, which is the nasty type of skin cancer that can be fatal if not treated quickly."
The 61-year-old is now supporting Marie Curie after struggling with losing her mother to dementia at the same time as fighting cancer.
Jane explained, "She [mother] was diagnosed with vascular dementia and deteriorated quite quickly."
"I really wish I'd had access to a supportive charity like Marie Curie at the time to help deal with the situation my parents were in, but I couldn't access anything back then.
As well as being a garden designer, Jane Beedle also still bakes, making regular appearances on television such as Lorraine, and at food shows and festivals to demonstrate her skills.