These are the inspiring women the public wants to see knighted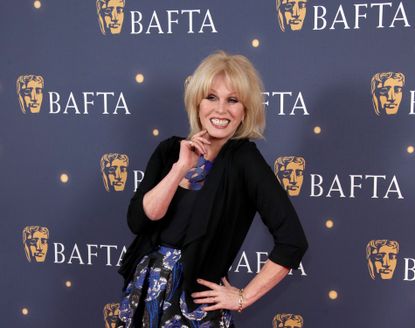 Receiving a damehood is one of the ultimate testaments to a lifetime of hard work and tireless contribution to a particular field – and this can be anything from a life on stage and screen to a commitment to charity work.
The roll call of leading women who have already received a knighthood includes the likes of actor Dame Helen Mirren, singer Dame Shirley Bassey and chief executive of cancer charity Maggie's, Dame Laura Lee.
Now the public have revealed who they most want to see receive this impressive accolade, including some real heavyweights in fields as varied as literature and sport.
MORE:Everything you need to know about the woman&home Amazing Women Awards 2019 in partnership with Hotter (opens in new tab)
In the research commissioned by TV channel HISTORY – and conducted by One Poll – to launch series two of historical fiction drama Knightfall (debuting July 2nd) 45 per cent of those questioned revealed that receiving a knight or damehood is the highest honour a person can be awarded with.
A quarter also argued that the person must be a good role model for children.
Four in 10 also outlined that they feel that in order for a person to earn a knighthood or damehood, they need to have done something that betters mankind.
Below are the top people Brits want to see made a dame, in order (and excluding potential knights on the list), and we think all tick the criteria above.
1. JK Rowling
2. Joanna Lumley
3. Dawn French
4. Paula Radcliffe
5. Annie Lennox
6. Helena Bonham-Carter
7. Adele
8. Kate Winslet
9. Karren Brady
Another interesting insight from the survey was that 35 per cent of respondents feel that women should be knighted on exactly the same as terms as men, rather than being made dames.
MORE:Brilliant podcasts by women that will inspire you to do great things
Commenting on the findings, a spokeperson for the channel A spokesperson said: 'Many Brits believe a knighthood is the ultimate honour, and it's no surprise to see national treasures like Stephen Fry and JK Rowling at the top of our list.
'They've both contributed enormously to society, and appear to be hardworking and decent people, which the public values greatly.
'However, the British public willing something doesn't always make it so, as there is a very complicated procedure in place to make people knights or dames.'
Do you look forward to hearing the annual list of honours?
Miriam worked for woman&home for over five years and previously worked on the women's lifestyle magazines Woman and Woman's Own.