Female entrepreneurs more likely to stick with their business compared to their male counterparts, research reveals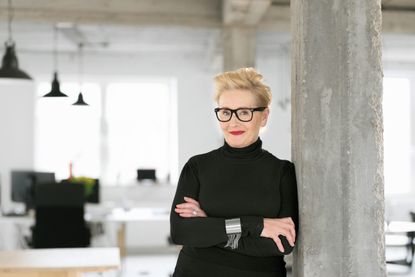 (Image credit: Getty)
Going it alone and starting a new business is no easy feat, with everything from marketing your brand to balancing the books requiring both time and energy to get right.
But one group of entrepreneurs who seems to be handling these and other business pressures well is women, according to an analysis by Muntasir Alam, and Dr. Dilani Jayawarna, of the University of Liverpool Management School.
They examined data on 1,523 UK businesses, taken from 2009-16, comparing men and women in the same size business, at the same level of health and in the same market conditions.
It revealed that annually 16.3 per cent of women business owners (opens in new tab) left their businesses, compared to a higher figure of 18.6 per cent of male business owners.
Outlining the findings of the British Academy of Management's annual conference in Birmingham, and revealing some of the potential reasons behind this gulf, Mr Alam said, "The analysis found that running the business from home gives women flexibility, and also being the secondary breadwinner meant their business was subsidised by their husbands or partners."
Despite the encouraging research above, figures cited in The Rose Review of Female Entrepreneurship (opens in new tab) reveal that just one in three UK entrepreneurs is female, and that, on average, female-led businesses are only 44 per cent of the size of male-led businesses.
MORE:Everything you need to know about the woman&home Amazing Women Awards 2019 in partnership with Hotter (opens in new tab)
It also outlined that more needs to be done to support female entrepreneurs in the UK, because of evidence suggesting the following:
Fewer UK women choose to become entrepreneurs than in best practice peer countries
The ratio of female to male entrepreneurs in the UK has declined in recent years
UK women are less likely than men to consider starting a business and less likely to scale up their business if they do
Women entrepreneurs are underrepresented in the most productive sectors of the UK economy
And to seemingly help meet this end The Treasury published the Investing in Women Code (opens in new tab) earlier this yearwhich is described in the following way:
'A commitment to support the advancement of female entrepreneurship in the United Kingdom by improving female entrepreneurs' access to tools, resources and finance from the financial services sector.'
Miriam worked for woman&home for over five years and previously worked on the women's lifestyle magazines Woman and Woman's Own.