'I had to relearn everything I knew' - Maggie O'Farrell reveals her writing tips
Maggie O'Farrell is no stranger to success as the author of seven books including her debut novel After You'd Gone and The Hand That First Held Mine, which won the Costa Novel Award.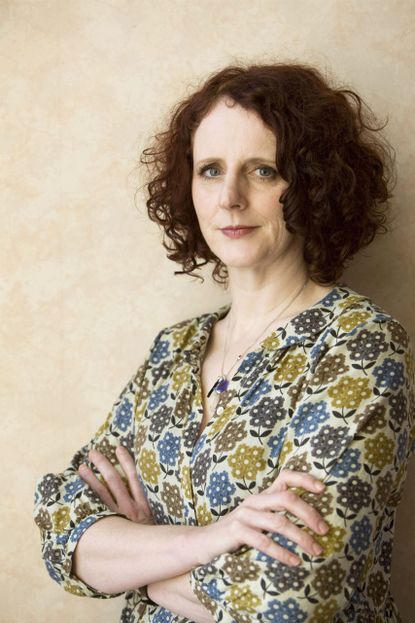 (Image credit: Murdo Macleod)
Her new historical novel Hamnet is a new departure for Maggie, focusing on the thrilling story behind Shakespeare's most famous play and has now been shortlisted for the 2020 Women's Prize for Fiction.
Here we discover how she crafted this mesmerising read…
Familiarise yourself with the historical time period and its challenges
Nothing prepared me for how disorientating it would be to write a novel about the sixteenth-century. I felt that I had to relearn everything I knew about constructing a sentence, a paragraph, a line of dialogue.
There were whole swathes of metaphors and images suddenly unavailable to me; I could no longer reach for similes that came easily. I could not say 'her scream was like a fire alarm' because, of course, such things didn't exist in Elizabethan Warwickshire.
Writing Hamnet reminded me most of my first forays and attempts into fiction: that sensation of feeling your way in the dark, not knowing how to proceed. It was invigorating; it made me work hard.
Research is key
I really love research. There are always moments, with every book, when you hit a wall and can't see how to continue. If the book requires research, you can go off and read some biographies or history books, instead of staring bleakly at your keyboard.
Also, for Hamnet, I did a lot of practical research: I flew kestrels in woods, I planted a medicinal herb garden, I walked around Stratford and the Globe, I learnt how to make Elizabethan cures from plants and flowers. That was all a lot more fun than sitting at my desk.
Write whenever you can
Living with small children trains you to write in short bursts. It's become an ingrained habit of mine to work whenever I can, wherever I can, and to re-join the flow after an interruption. I wouldn't have written anything for the past sixteen years if I was unable to do that.
Only share if it feels right for you
I'm pathologically secretive, particularly during the writing of the first draft. I don't even tell my husband what it's about and instead prefer to work away in private.
After that, when I feel as though I've written myself into a corner, I show the manuscript to him and then my editor. At that point, I'm desperate for editorial input and advice. The first question you want to know is: does it have a pulse?
Listen to good advice
The best piece of advice I ever receives was: 'Keep going' – given to me by Barbara Trapido and Elspeth Barker, on an Arvon course, in 1996.
Our Verdict
Now you know how Maggie crafts her spellbinding reads, our Woman&Home Books Editors share their thoughts on her new Shakespearean tale.
Hamnet by Maggie O'Farrell (Tinder Press)
In her first historical tale, Maggie O'Farrell delves into the Elizabethan era in meticulous fashion, inspired by the life of Shakespeare's beloved son Hamnet – a boy whose name is now forever entwined with one of the most famous literary characters ever created. When a young girl falls ill one summer day in 1596, her twin brother Hamnet is desperate to find help. But with both their parents at work far away, soon it becomes clear that only one child will survive the week. As the grief that envelops their family threatens to tear them apart, will their love be enough to bring them back to one another? Moving, imaginative and beautifully written.
SHOP NOW Hamnet by Maggie O'Farrell, Tinder Press, £20 (opens in new tab)
Happy reading!
Emma is a Senior Lifestyle Writer with six years of experience working in digital publishing. Her specialist areas including literature, the British Royal Family and knowing all there is to know about the latest TV shows on the BBC, ITV, Channel 4 and every streaming service out there. When she's not writing about the next unmissable show to add to your to-watch list or delving into royal protocol, you can find Emma cooking and watching yet more crime dramas.