Jojo Moyes praised for saving reading charity initiative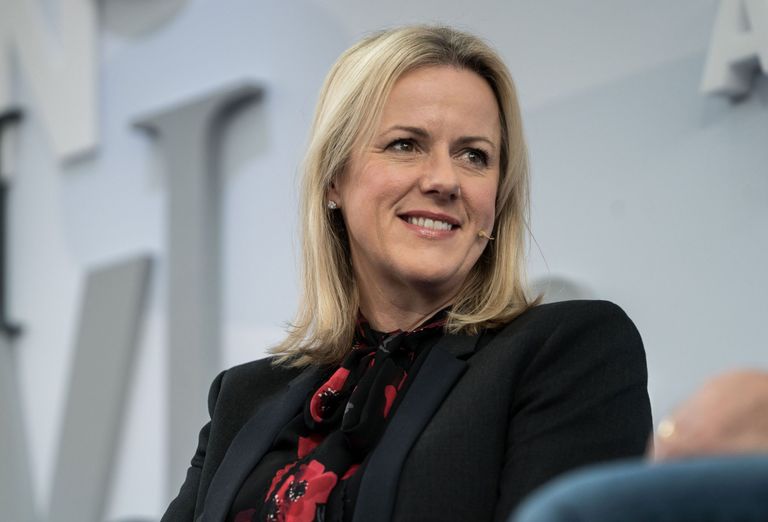 Me Before You author Jojo Moyes has saved an adult literary scheme from collapse, by providing it with another three years of funding.
The popular author, whose first Me Before You book was made into a popular film, stepped in to save The Reading Agency's scheme Quick Reads, which works with well-known authors to distribute short stories to adults in "libraries, prisons, colleges, hospitals and adult-learning organisations" across the UK.
She donated £360,000 to fund the project for the next three years between 2020-2023.
Last month, it was announced that the worthwhile initiative would disappointingly end, after suffering from a lack of funding.
But luckily, it has been able to start plans to revive the programme again, due to Jojo's generous support.
MORE: Jojo Moyes picks her 5 most romantic books
The author herself contributed a book to the Quick Reads scheme back in 2015 - her short story, Paris for One. Speaking about saving the initiative, Jojo revealed how she was "shocked" to fear of it's fate, but that she was pleased she is "lucky enough" to be able to help.
She said, "Like so many, I was shocked that a scheme helping many people to read was going to close, especially at a time when libraries are struggling for funding.
"As an author who has not just written a Quick Read, but seen up close the real impact these books can have, I decided it was too important to be allowed to end. I am lucky enough to be in a position to help, and proud to provide the support it needs for the next three years."
Jojo Moyes continued, "I'm looking forward to playing an active role in its future and working with The Reading Agency to reach the audiences that can most benefit."
The popular author also revealed how each book gets chosen for the scheme, which helps who have never found, or have lost, a love of read.
On the Victoria Derbyshire show, she said, "The books are a little bit faster paced than your average books - and not as wordy. There's really god reads. There's a reason why these books have been picked. We want to appeal to everybody. In my own case, I got sent the others the years that I did mine and I made my way through the lot of them - they're just really good books. They're just a little bit more accessible."
Sue Wilkinson, Chief Executive of The Reading Agency, also said, "We couldn't be more thankful to Jojo for recognising the importance of the scheme and so generously providing the funding to enable it to continue."
Jojo Moyes has recently released the third book in the 'Me Before You' trilogy, named Still Me. It follows on from the story of Louisa, who in the first book, fell in love with the man she was caring for, Will Traynor.
The book, which came out in February, continues with the story of Lou, who is beginning work as a personal assistant in New York.