Barack Obama has released his summer reading list for 2019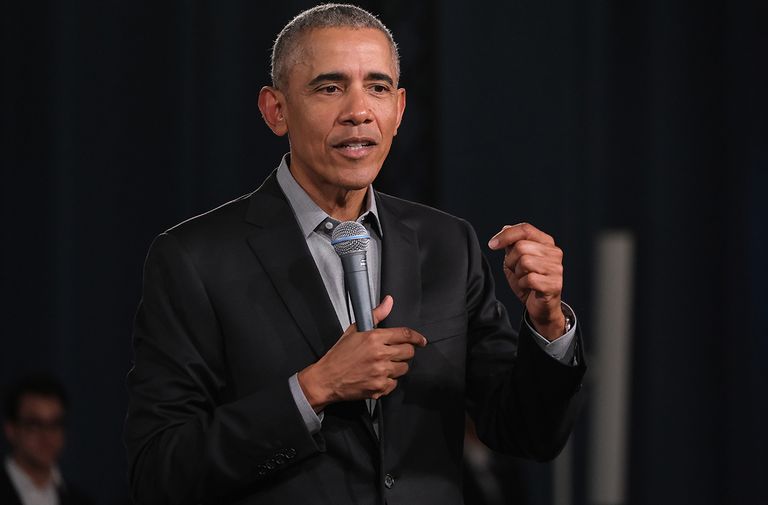 (Image credit: Getty)
Summer is a time for reading for all of us.
Lying in the garden, long plane journeys, sunbathing by the hotel pool – all the best summery activities call for us all to have a good book in hand.
But when it comes to what we should read, there are so many recommendations out there it's hard to weed out the best.
Sure we all trundle through the newspaper bestseller lists and the dozens of reading recommendations around the internet, not to mention trusty Amazon and their bestseller pages, but if we went for all the advised options we might be left with a hefty overweight baggage charge.
More: Good books to read 2019 | Our edit of the best books to read this year
So former US president Barack Obama has now released his favourite summer reads for this year, so we can get the best reading material and still have space left in our cases for a spare pair of shoes or two.
Taking to his Instagram page to reveal his favourite reads of the season, the former president shared 11 books spanning thrillers, short stories and non-fiction explorations.
'It's August, so I wanted to let you know about a few books I've been reading this summer, in case you're looking for some suggestions,' wrote the popular politician.
Giving a shout-out to Nobel Prize winner Toni Morrison who is known for her writings on gender and race, he said: 'To start, you can't go wrong by reading or re-reading the collected works of Toni Morrison. Beloved, Song of Solomon, The Bluest Eye, Sula, everything else — they're transcendent, all of them. You'll be glad you read them.
'And while I'm at it,' he added, 'here are a few more titles you might want to explore.'
The 58-year-old went on to recommend a series of recent publications, including Colson Whitehead's The Nickel Boys, which looks at the repercussions of social reform in the United States, Ted Chiang's Exhalation, which deals with humanity's relationship with science fiction, Lauren Wilkinson's American Spy, a thriller set during the Cold War, Téa Obreht's Inland surrounding myths of the American West and Maid about a struggling single mum.
The 44th president also recommended several slightly older literary classics, including Hilary Mantel's Wolf Hall, Haruki Murakami's Men Without Women, Nicholas Carr's The Shallows, Hope Jahren's Lab Girl and Dinaw Mengestu's How To Read The Air.
Well, looks like we're sorted for that late summer holiday!