The best oven cleaners for removing grease, grime, and stubborn build-up in a flash
We've rounded up the best oven cleaners formulated to tackle stubborn mess with ease
Included in this guide:
1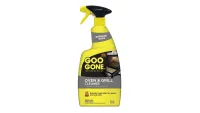 Goo
Gone Oven and Grill Cleaner
2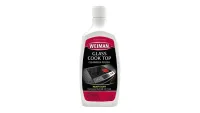 Weiman
Glass Cooktop Heavy Duty Cleaner
3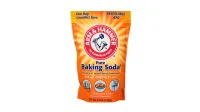 Arm
& Hammer Pure Baking Soda
4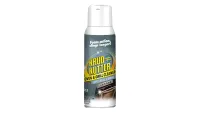 Krud
Kutter Oven and Grill Cleaner
5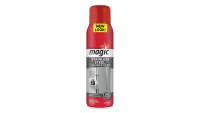 Magic
Stainless Steel Cleaner Aerosol
6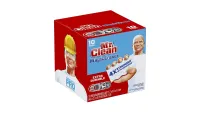 Mr.
Clean Magic Eraser
7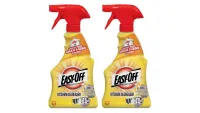 Easy
Off Specialty Kitchen Degreaser Cleaner 2-Pack
8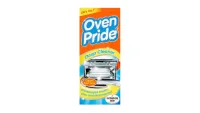 Oven
Pride Complete Oven Cleaning Kit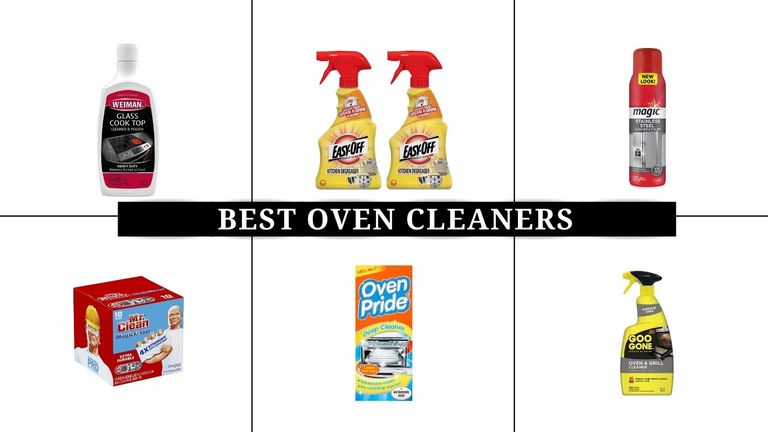 (Image credit: Future)
Be it a quick spot clean or monthly deep clean, the best oven cleaners make this arduous task much less difficult. Nowadays, formulas are easier to apply and contain less toxic chemicals, making for a more pleasant experience of this much-loathed chore.
Cleaning your oven—removing stuck-on dirt on oven racks, burnt-on drips, walls streaked with grime—isn't pretty. Ovens are one of the trickiest appliances to keep clean, home to tight nooks and crannies that, over time, acquire significant build-up. This is possibly why, when it comes to our kitchen cleaning routines, it's easy for a thorough oven clean to slip to the bottom of our to-do lists.
Oven cleaners are designed to ease the cleaning process (as the best steam cleaners are for our floors), with powerful formulas that can cut through grease, baked-on foods, and other nasties, preventing hours of scrubbing in the kitchen. From commercial-grade cleaners to all-natural solutions, we've uncovered the oven cleaners that will get the job done. And, if you want some more advice on how to use them, we have a thorough guide to how to clean your oven, to make the task even less daunting.
What to look out for when buying the best oven cleaners
There are a few preliminary questions to ask yourself before hunting out the best oven cleaner for you. Do you need it to tackle a specific part of your oven or an all-over clean? Are you looking for a spray or a cream-based solution? Do you want a natural or chemical-based formula? How much do you want to spend?
Even if you're lucky enough to have a self-cleaning oven, a trusty oven cleaner is still useful for wiping away tough grime, grease, and residue that your self-cleaner might have missed.
Overall, there are two main points to consider pre-purchase:
The formula you want: Generally, oven cleaners come in the form of liquid concentrates, sprays, foams, and pastes. Liquid concentrates are reserved for large-scale cleaning tasks and should be diluted with water. Sprays are easy to use and can help you reach inaccessible areas. They also work in tandem with foams. On their own, however, foams can dissolve stains from ovens. Pastes work best for minor touch-ups and spills.
The ingredients you want (or don't) in your oven cleaner: Most oven cleaners feature either natural or chemical ingredients. Natural cleaners typically contain household ingredients, such as baking soda, as an abrasive. These ingredients also tend to be non-toxic and biodegradable. Chemical cleaners are tougher but contain ingredients that aren't so pleasant to use. It's personal preference as to which you prefer—some people opt to keep harsh chemicals out of their household, especially if there are pets and babies around, or if you suffer from specific skin conditions which could be irritated by chemical oven cleaners.
How we tested the best oven cleaners
In order to find the best oven cleaners on the market we put popular brands through a rigorous testing process against the following criteria:
Speed: How quickly does each product clean the area?
Application: How easy was the product to apply, and were the instructions thorough and accurate?
Wait time: Do we need to leave the formula on, or does it get to work straight away?
Value-for-money: Does a higher price point equal a better product?
Finished result: Was our oven sparkling like new afterward?
We assessed whether the product was right for cleaning the oven overall, or whether it was best used for specific parts of the oven, as well as evaluating what types of ovens it can and cannot be used on.
We also sifted through the oven cleaner ingredients and assessed whether the product is natural or chemical, and considered the wider concern of consumer safety when dealing with potentially toxic ingredients.
The best oven cleaners as tested by our experts
1. Goo Gone Oven and Grill Cleaner
The best oven cleaner for spot-cleaning baked on grease
Specifications
RRP: From $16.85/£15
Suitable for: Gas, electric, self-cleaning ovens, and grills
Fume free: Yes
Formula : Spray
Reasons to buy
+Fizzing formula great for spot cleaning+Surface-safe and non-abrasive
Reasons to avoid
-Small bottle-Arguably expensive for size
The Goo Gone Oven and Grill Cleaner is our favorite contender when it comes to challenging baked-on grease; it makes light work of spot-cleaning any burnt-on marks. Without a good oven cleaner and regular spot checks, it's likely you'll need to resort to a scraper (meaning more elbow grease is needed to clean your surfaces), but a daily swipe with a tough solution like this is a great preventative measure. Pour the cleaner onto your oven surface and watch it bubble up and dissolve baked-on oil, food, and grease.
Even though the formula is effective, we wish that the bottle was larger—especially given its price; stand-alone cleaners rarely cost above $8 across the board, so the almost $20 price tag of the 14-oz bottle of Goo Gone Oven and Grill Cleaner feels a little steep.
2. Weiman Glass Cooktop Heavy Duty Cleaner
The best oven cleaner for a glass door
Specifications
RRP: From $10/ £10
Suitable for: Glass and ceramic cooktops; oven windows
Fume free: Yes
Formula : Polish
Reasons to buy
+Leaves a glossy finish+Gentle formula+Sweet apple scent
Reasons to avoid
-Can be smeary
While it might be natural to focus on oven cleaners that can clean our oven racks and walls, it's important to remember that we also need one to specifically clean the glass doors of these kitchen workhorses. Enter Weiman's Glass Cooktop Heavy Duty Cleaner, a non-abrasive polish that is the best oven cleaner for doors.
And it's not just oven doors that benefit from this oven cleaner; it's formulated to deep-clean glass cooktops, countertops, and bar surfaces, too. Stains, splattered food, and oil spills are no match for this product, which also gives glass doors a glossy finish. With just a few simple spritzes, the product got to work, although admittedly it did need a bit of elbow grease. Overall though, it rid our glass oven doors of oily stains and food really well.
On thing to watch out for—although it's not really all that inconvenient—this oven cleaner has a dense, milky texture, which will smear everywhere if you're not careful. To resolve this issue, make sure you open it and apply it gently with precision. You could also try diluting the mixture with water; this will help spread the product evenly and cover a greater surface area.
3. Arm & Hammer Pure Baking Soda
The best oven cleaner for enamel
Specifications
RRP: From $6/ £7
Suitable for: Enamel-lined ovens
Fume free: Yes
Formula : Powder
Reasons to buy
+Preserves the shine and polish of enameled ovens+Multi-purpose+Easy to use
Reasons to avoid
-Bulky—packaging takes up a lot of space
Though fairly easy to maintain and clean, enamel-lined ovens require a different approach; traditional oven cleaners aren't always necessary as, typically, mild soap and water applied with a soft non-abrasive sponge will suffice. However, if your enamel-lined oven is a bit dirtier than usual, a great oven cleaner can make all the difference. This is where Arm & Hammer Pure Baking Soda comes in.
Boasting more than 100 uses per pack, Arm & Hammer Pure Baking Soda physically picks up everything that you can't remove with regular soap and water—from discoloration and stains to oily remnants. Before you can get started, you'll want to mix a cupful of bicarbonate of soda with water. This will create a thin paste and, better still, when dried it'll leave a protective coating that absorbs future grease, burnt-on stains, and grime. We also used this solution on our oven trays, and then left them in the sink for an hour. When the hour was up, the mixture had softened even chunky grime, making it a cinch to remove.
What's more, this cleaner polishes and preserves the color of worn-down, porcelain-enameled surfaces—think cookware that's become dull or lightly browned through use. While not the strongest oven cleaner on our list, it's a good gentle option for more delicate machines or cleans.
4. Krud Kutter Oven and Grill Cleaner
The best oven cleaner for self-cleaning ovens
Specifications
RRP: From $6/ £11
Suitable for: Standard ovens, self-cleaning ovens, microwaves, grates, and grills
Fume free: Yes
Formula: Foam
Reasons to buy
+Non-toxic and safe for food-prep surfaces—can be used around pets, and plants+Fragrance-free+Gentle for self-cleaning ovens
Reasons to avoid
-Strong odor, though it disappears fairly quickly
Generally, oven cleaners and self-cleaning ovens should never mix, simply because they don't really need to. After all, they're not called "self-cleaning" for nothing. In fact, common cleaning devices—such as metal scrapers or wire brushes—shouldn't be used with self-cleaning ovens either. This is because these particular tools are abrasive and may damage your oven's interior walls.
But that's what makes the Krud Kutter Oven and Grill Cleaner so special. It's the perfect partner for self-cleaning ovens, particularly if the self-clean function hasn't worked quite as well as it usual. After all, sometimes you just need to clean things manually to really get a good shine. As you spray, the cleaner's foam-based texture clings onto dirt, making it super easy to scrub off (without any dilution necessary). Allow the formula to sit for several minutes, and then use a wet cloth to wipe down. It's that simple.
And the Krud Cleaner is not limited to self-cleaning ovens; its formula can also work on microwaves, grills, and racks. Nearly every surface in your home is fair game, in fact. Overall, the only drawback to this product is the bottle, which arguably could be larger. But if that's its biggest problem, we're still sold.
5. Magic Stainless Steel Cleaner Aerosol
The best oven cleaner for stainless steel
Specifications
RRP: From $13/ £10
Suitable for: Stainless surfaces and appliances
Fume free: Yes
Formula : Foam
Reasons to buy
+Suitable for aluminum and chrome surfaces+Creates a protective coating after cleaning+Doesn't drip
Reasons to avoid
-Not abrasive so it won't remove rust-Might leave streaks
Stainless steel requires a unique cleaning approach. Although it is highly resistant to corrosion, it's more susceptible to oxidation, rusting, and staining. So, we're delighted when products are specially crafted to help sidestep (or tackle) these issues. We're looking at you, Magic Aerosol Stainless Steel Cleaner.
Much like the Krud Kutter Oven and Grill Cleaner, this oven cleaner's foaming formula hangs on to surface debris—and it doesn't drip upon application, either. Not only is it formulated to erase fingerprints and smudges but, thanks to its "Stay Clean" technology, it also creates a transparent, protective coating that fends off hard-water stains too—a common problem for stainless steel. With continued use then, your surfaces will remain durable and look shinier for longer.
During the testing process, we found that a little goes a long way with this oven cleaner. Moreover, we didn't have to spend much time buffing it with a cloth either. We also tested it using a thin paper towel, to see if the cleaner would still hold up— spoiler alert, it does (although a bit more effort is required with this method).
That being said, the cleaning process wasn't seamless. Occasionally, we found that this oven cleaner left behind streaks—not consistently after each test, but enough to be mildly irritating. However, it was a minor issue and, this aside, we felt it was a great stainless steel oven cleaner.
6. Mr. Clean Magic Eraser
The best oven cleaner for spot touch-ups
Specifications
RRP: From $3/ £5
Suitable for: Textured oven cleaner, surface sponge cleaner, wall cleaner, bathtub cleaner, and soap-scum remover
Fume free: No
Formula : Sponge/solution
Reasons to buy
+Multi-purpose+Non-abrasive+No harsh chemicals added
Reasons to avoid
-Not suitable for polished surfaces
Spot cleaning is imperative for those small spills that happen when cooking; cleaning them up quickly will safeguard the oven's appearance, as well as its performance. The small-but-mighty Mr. Clean Magic Eraser gets this job done brilliantly, without much effort. And, since it closely remembers a traditional dish sponge, it's easy to use on virtually every surface of your oven.
Given its size, you might assume that the Magic Eraser wouldn't hold up to hard work and tough stains, but it's designed to endure wear, tear, and multiple cleaning jobs. We can thank its textured design for that—the crowning glory that really was tough on grease, soap scum, build-up, and baked-on residue. In other words, it's a long-lasting product that won't need replacing all that frequently.
Still, faced regularly with heavy-duty jobs, the eraser may fall apart over time—it's a soft, squishy sponge that's designed for spot cleans, rather than intensive cleaning, so we suggest you stick to quick wipes, spot-checks, and minor retouches. It handles all these jobs brilliantly.
Used sparingly and gently, the Magic Eraser can also be handy at cleaning stuck-on debris on other kitchen appliances, too—objects such as your blender or your food processor. Just be careful not to scrub too hard or you might damage the machine.
7. Easy Off Specialty Kitchen Degreaser Cleaner 2-Pack
The best oven cleaner for really dirty ovens (US only)
Specifications
RRP: From $17
Suitable for: Gas, electric, and self-cleaning ovens
Fume free: Yes
Formula : Spray
Reasons to buy
+Pleasant lemon scent+Versatile function+Great at blitzing very dirty ovens
Reasons to avoid
-Cannot be used on range hoods and oven racks
Easy Off's Specialty Kitchen Degreaser Cleaner is an industry leader and household favorite when it comes to oven cleaning. At the time of testing, our oven needed a deeper clean—rather than a quick spot clean. Easy-Off instructs users to let the product sit for 24 hours for tougher spills and grease so, as recommended, we waited a full day before going back in with a damp sponge and cloth. The wait time is long, but the product was very effective. The oven cleaner completely disintegrated the gunk, which helped us wipe away dirt and pick up scraps to achieve a sparkling-clean oven. It was a bit more difficult to scrub stains and grime that was baked onto the oven walls, but this was quickly resolved with our cloth and sponge—we just had to work a little bit harder.
Another big plus with this product was its multifunctional use in the kitchen; it's formulated to work its magic on ovens, stoves, microwaves, broilers, and countertops with little manpower. One small drawback, though—we soon learned that the cleaner cannot be used on range hoods and oven racks, nor should it be used to deep clean the inside of a microwave. It's also not compatible with aluminum-based surfaces. But overall, a solid performance.
8. Oven Pride Complete Oven Cleaning Kit
The best oven cleaner for really dirty ovens (UK only)
Specifications
RRP: From £3.85
Suitable for: Gas, electric, and self-cleaning ovens
Fume free: Yes
Formula : Solution
Reasons to buy
+Incredibly powerful for truly dirty ovens+Includes a convenient clean-up bag +No chemical agents+Cruelty-free
Reasons to avoid
-Cannot be used on cast-iron surfaces, the glass on the oven door, or aluminum surfaces
Oven Pride's Complete Oven Cleaning Kit really does live up to its moniker—it's a robust, all-in-one product that quickly dissolves stubborn grime, grease, and residue. To test its merits, we placed our oven trays in the bag provided along with the solution. Once sealed, we allowed the trays to soak in the solution, and then rinsed them thoroughly under warm water and soap. The solution softened baked-on grease and stains, allowing us to scrub them off incredibly easily—we didn't even have to go back in with a sharp scraper. For the inner oven, expect a four-hour wait time, once you have applied the solution. With this in mind, we recommend using this cleaner for heavy-duty tasks, rather than quick spot cleans.
The result, in short, was spotless. Even the toughest stains and marks were removed to leave surfaces sparkling clean after a quick wipe. This product also comes with a handy single-use bag, designed for discarding leftover remnants and dirt. There are, however, a few drawbacks to consider: Oven Pride is incompatible with oven doors made of tempered glass, as it's more susceptible to cracking. It's also not suitable for uncoated cast-iron surfaces or aluminum surfaces. For a real deep clean though, it's a kitchen game changer.
How often should you clean your oven?
It's standard practice to clean your oven at least every three to six months. Even so, it's advisable to spot-clean your oven more frequently. The more often you do this, the easier (and less time-consuming) the deep-cleaning process will be.
Convenience aside, a clean oven guarantees your own health and safety; a dirty oven breeds germs and bugs, which can affect food quality and taste. Worse still, in extreme cases, leftover grease and debris can actually set your oven ablaze.
Essentially, really dirty ovens will become slow, inefficient, and, of course, unhygienic. Over time, the internal filters and mechanisms will accumulate dirt, which, in turn, will block their ability to function properly.