The Gentle Living Lumbar Support Pillow review—does it hold up through the night?
We tested the popular Gentle Living Lumbar Support Pillow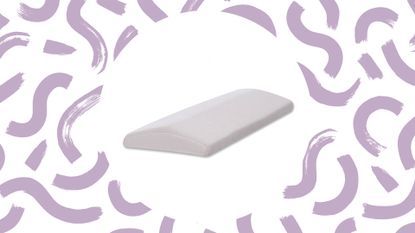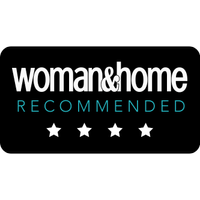 (Image credit: Future)
This pillow is a great fit for someone who suffers from back pain or needs more support at night
Reasons to buy
+

Adjustable support

+

Cooling memory foam

+

Washable, hypoallergenic pillow cover
Reasons to avoid
-

Very long

-

May get displaced throughout the night
Why you can trust Woman & Home Our expert reviewers spend hours testing and comparing products and services so you can choose the best for you. Find out more about how we test.
woman&home newsletter
Sign up to our free daily email for the latest royal and entertainment news, interesting opinion, expert advice on styling and beauty trends, and no-nonsense guides to the health and wellness questions you want answered.
Thank you for signing up to . You will receive a verification email shortly.
There was a problem. Please refresh the page and try again.
Could the Gentle Living Lumbar Support Pillow be the solution to your sleep problems? Designed to support the spine in any position, we put this pillow through a series of tests to determine whether it really does live up to its reputation.
While the best pillow for you will very much be down to personal preference, many of us suffer from back pain at night and at some point search for a pillow that offers a little extra support. Depending on your go-to sleeping positions—we're looking at you, stomach sleepers—you might struggle with back discomfort more regularly. This is why finding a pillow that offers the right amount of back support is crucial.
To help you on your search, I tested the highly-acclaimed Gentle Living Lumbar Support Pillow for five nights. Often ranked top as one of the best lumbar support pillows, I put this pillow to the test to see if it really is worth the hype.
Specifications
Size: 20 x 8.5 x 3 inches Filling: 100% polyurethane Sleep position: Back and stomach Comfort: Firm Trial period: 30 days Guarantee: No RRP: $34.99/£71.36
Pillow type and design
Filled with 100% polyurethane, a material commonly used in bedding and furniture, this is a memory foam pillow made to adapt to the curve of your spine no matter what sleeping position you're in. Inside the foam is a cooling gel that ensures you stay cool as you snooze.
The long pillow can be used in a number of positions, whether that's between your legs, under your stomach, or at the base of your back. It's designed to give your spine optimal support and comfort as you sleep. Encased in a 60% polyester, 40% bamboo pillowcase, it's a soft-to-touch, machine-washable and hypoallergenic option.
Possibly the best part about this lumbar pillow is that it's adjustable. By adding or removing a separate cushioned layer, you can adjust the thickness of this pillow to best suit you. It's a super versatile option that could make all the difference when it comes to a good night's sleep (see more expert-approved tips on how to sleep better).
First impressions
At the risk of sounding obvious, the first word that popped into my head when I laid down was "supportive". I placed the pillow behind my back between my body and the mattress. The pillow felt firm and fit snugly into the curve of my spin.
On the first night, I didn't adjust the pillow and slept with it at maximum thickness. I usually flip between sleeping positions throughout the night, rolling from my back to my side and sometimes onto my stomach. Because of this, I woke up a few times in the night and noticed the pillow had shifted away from the curve of my spin. I felt a little tension in my lower back the next morning when I got up. To make sure this wasn't a fluke, I slept with the pillow at the same level for two more nights. Same results.
Next, I experimented with the shallower level. It's an easy adjustment—all you have to do is unzip the case and remove the bottom piece of foam. Immediately, this level felt much better for me. It's shallow enough that you can barely tell it's there in the night. Yet, it provided enough support for uninterrupted, restful sleep. Since the pillow had a shallower peak, it stayed in place throughout the night, too. And I woke up with no lower back pain and feeling well-rested—result!
How does the Gentle Living Lumbar Support Pillow relieve back pain?
By placing a lumbar pillow under your back, between your legs, or under your stomach at night, you can alleviate back pain by providing your spin with extra support.
Equally, if you sleep on a soft mattress, your spine might need more support. Instead of splashing out on a brand-new memory foam mattress, the Gentle Living Lumbar Support Pillow could be the solution.
By reducing the stress placed on your spine at night, the lumbar pillow offers firm support that a traditional pillow can't. And, that's not all. You can use your lumbar pillow however you like, for extra support at your office chair, on the couch, or at the dinner table. It's a versatile pillow that can make sitting or lying down much easier if you find it often causes you back pain.
Is it good value for money?
As far as lumbar pillows go, the Gentle Living Lumbar Support Pillow falls within the average price range at $34.99 (£25). Given its adjustability—which sets it apart from competitors—I think this pillow is great value for money.
It's a multi-use pillow that can easily be adjusted to suit your needs and will certainly help relieve pressure on your spine during the night. Plus, the gel foam will keep you cool and comfortable as you sleep. Its hypoallergenic proprieties also make it suitable for allergy sufferers.
Gentle Living does offer a 30-day trial for this product. If you find it's not for you, you can return it within 30 days and get 100% of your money back. The brand also offers free shipping direct from its website. However, you can often find the pillow on sale on the brand's Amazon page and other third-party sellers.
How easy is the Gentle Living Lumbar Support Pillow to clean?
The pillowcase is easy to clean. As it's machine washable, you can pop it in with other delicates and put it on a short tumble dry or let it air dry.
The polyurethane foam filling, however, is not washable. You should be careful not to damage or spill anything on the pillow (and, see our guide on how to wash pillows for tips on keeping foam pillows clean).
Gentle Living Lumbar Support Pillow drawbacks
More of a personal preference, I found this pillow to be a little too long for me. If you share a bed with a partner, this pillow could easily trespass into their sleeping space (which could lead to a sleep divorce!)
I also found the pillow sometimes slid out of its position supporting my spine. This could be chalked up to me using the wrong level for my needs the first few nights (and my propensity to toss and turn). However, it does make me think this pillow would be best suited to back or stomach sleepers, and those who don't move around too much at night.
w&h's verdict
The Gentle Living Lumbar Support Pillow's cooling foam, adjustable support, and soft bamboo cover set it apart from the other pillows in this category. Even beyond that, it's a versatile pick—you can use it for cushioning between your knees or for more support in your office chair.
If you suffer from back pain throughout the day or deal with discomfort falling asleep, we recommend giving this pillow a try. At such an affordable price point, you really can't go wrong.
Crystal Gwizdala is a freelance science journalist with a focus on health. She also works as the assistant editor at Catalyst Midland and ghostwrites for medical professionals. She has bylines in The Xylom, The Detroit Free Press, Route Bay City, Epicenter Mt. Pleasant, Midland Daily News, and Catalyst Midland.
Before Crystal discovered her passion for journalism, she earned a B.S. in biology and a B.A. in psychology. She then studied journalism and technical writing at Delta College, and now studies science writing at Johns Hopkins University.