Two-thirds of long-term romantic relationships have this in common
The secret to healthy romantic relationships could be right in front of you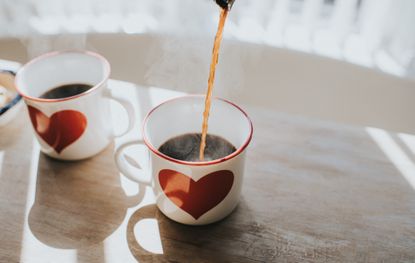 (Image credit: Getty)
Friendships make the best relationships, according to a new study. While passion is important, it turns out the secret to romantic longevity could be being BFFs.
A study from the University of Victoria in British Columbia published last week in the Social Psychological and Personality Science journal found that 66% of couples began as long-term friendships. On average, the "friend stage" lasted 22 months before the relationship progressed to romantic.
The study, led by Danu Stinson, an associate professor of psychology at the University of Victoria, is one of the few in existence that looks into the friends-to-relationship pathway. Stinson has studied the beginnings of relationships for 20 years, and realized many of the participants she spoke with were friends before they were a couple.
---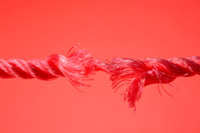 (opens in new tab)
You might also like...
8 no-strings sex apps (opens in new tab) for 40+ women who want casual sex—but are they right for you?
---
While about half of the participants said they preferred when friends set them up, most did not go into their friendships thinking they would turn into a romantic relationship.
The study notes that friendship lines are often blurred. Two-thirds of married participants said they were friends before they dated, but also noted that they were "friends with benefits" before they were even officially a couple.
The study authors claim there are two ways of finding love: "adventures with strangers" or the "friends-to-lovers pathway."
"Any self-respecting consumer of popular culture or gossip at the local coffee shop will recognize the truth of these descriptions," the authors wrote in the study introduction. "Movies, television, popular media, and most groups of friends abound with examples of strangers striking up a conversation at a social function and then falling in love during a series of romantic excursions, or slow-blooming attractions between friends that eventually reveal themselves in late-night cathartic conversations (and make-out sessions). Yet despite the cultural ubiquity of both of these pathways to romantic love, we have noticed that relationship science focuses almost exclusively on the former."
Now, Stinson is looking into the ways friends move from platonic to romantic by analyzing written accounts of the beginnings of the participants' relationships to determine whether there are milestones or other indicators that propel people to make the first move on a friend.
If you're single and looking for long-term love we recommend reading our guide to the best dating apps for over 50s, but it might be heartening to know that the answer could be right in front of you.
Rebecca Holland is a travel and food writer based in Chicago. She has written for the Guardian, New York Times, Architectural Digest, Food & Wine, Wine Enthusiast and more. She is currently a graduate student at Northwestern's Medill School of Journalism. When not working, you can find her eating her way through Chicago's neighborhoods, or in non-pandemic times, traveling around the world.