What is EMSculpt Neo and does it really work for body sculpting?
Our EMSculpt Neo review reveals everything you need to know about the trending body treatment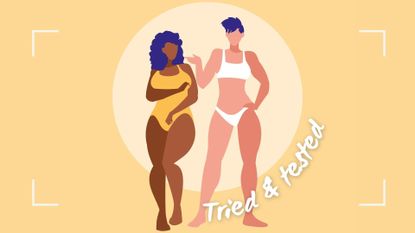 (Image credit: Future/Getty images)
It feels a bit weird to say EMSculpt Neo is trending. Should intensive and expensive in-clinic procedures, the kind you have to sign several forms before undergoing, really be subject to the same seasonal whims as nail polish colors and skirt lengths?
No, they probably shouldn't. So let's just say EMSculpt Neo has got a lot of people talking right now. If not people you personally know, then certainly beauty industry people, with aestheticians and beauty editors alike calling it the best tweakment for body contouring since Coolsculpting.
"EMSculpt neo is now the industry benchmark for reduction in fat layer, muscle growth, and strengthening," says leading cosmetic doctor, Dr Tracey Mountford. And If that didn't get your attention, how about the fact that a 30-minute session is said to replicate the effects of doing 24,000 squats or sit-ups? Or that Kim Kardashian is a confirmed fan and J-Lo a rumored one? Whether that's a compelling sell depends on your taste in celebrity, but there's no denying this treatment is intriguing – here's what you need to know.
Your complete guide to EMSculpt Neo
What does EMSculpt Neo do?
EM Sculpt Neo is a body contouring treatment that works on two levels. It uses electromagnetic energy to build muscle and radio frequency to break down fat. It's designed for specific areas – usually, the stomach or buttocks, although thighs and arms can be treated too – and has impressive claims. Namely, that it replicates the effect of 24,000 situps or squats, and four sessions can result in a 30% fat reduction and 25% muscle mass increase in the area. Which sounds like a lazy girl's fantasy come true, although the typical session cost of $700/£650 brings us crashing back to reality. Needless to say, this will not be for everyone.
How does it work? By attaching paddles to the treatment area for 30 minutes, once a week, four weeks in a row. Said paddles send HIFEM (high intensity focused electromagnetic technology) into the muscles. This causes them to contract at a rate no HIIT class could achieve, leaving muscle fibers ready to rebuild stronger than before. Meanwhile radiofrequency warms the muscles up for their supersonic workout, and also triggers the destruction of fat cells in the target area.
It's worth saying that EM Sculpt (hold the Neo) has been around since 2018, as a standalone HIFEM muscle-building treatment without the radiofrequency. It's been steadily gathering buzz and peer-reviewed scientific publications since then (40 and counting) So surely, chucking a bit of fat-loss into the mix just sweetens the deal? It's this combination of science and slightly too-good-to-be-true allure that lead me to try it for myself.
Our beauty editor's EMSculpt Neo review
Have you seen those ab-crunching belt ads on late-night TV? Invariably modeled on a ripped twentysomething with more gym hours clocked up than sleeping and eating ones put together? How I scoff at those. And yet... another part of my brain thinks, what if you really can buy cheesegrater abs in just three easy and affordable payments?
That's how I felt when I heard about EMSculpt Neo. Surely this cannot work. And yet... what if it does? The best outcomes tend to be on the abs and glutes, the latter of which I'd describe as one of my better physical attributes, gone a little downhill. Put bluntly, my bum is a decent size but could use a lift. And from the sounds of it, EM Sculpt Neo is the treatment that could take me there.
So I booked in at The Cosmetic Skin Clinic, which is the point in my EMSculpt Neo review where I bore on about how important it is, with any treatment, to do your research, pick a reputable venue, and book in with an expert you trust. This particular clinic is multi-award-winning and Doctor-founded, and my aesthetic medical practitioners, Rachel and Magda boast decades of experience with body contouring procedures between them. Wherever you go, be choosy.
After ensuring I didn't have a coil fitted (the HIFEM can move metal) I lay on my front and two giant paddles were attached for an intensity test. This went from little clenches to powerful jolts and a pummelly massage to break down lactic acid and stop you feeling sore afterward. I was told I could handle the highest level, which I absolutely could. It's not painful, just weird and quite funny, my bum bopping away independently while I rewatched episodes of Love is Blind. 30 minutes later, off the paddles went, and so did I. It passed in a flash and, aside from a tiny bit of next-day muscle ache (not 24,000 squats-worth, mind) there is zero downtime. So far, so matching up to its fast, pain-free promises. But what about the results?
Does EMSculpt Neo actually work?
It does, as long as you have the right expectations. No non-invasive procedure is going to radically transform your body into an unrecognizably different one and honestly, that shouldn't be the aim going into these things. EMSculpt Neo improves on what you've got in a way that you'll notice, but you won't walk into rooms and people will gasp at the difference. That's actually a good thing to me, but something to consider before booking in.
Personally, I can tell you that EM Sculpt Neo worked for me. At my post-treatment review, the before and after pictures showed a tangible change (that I'll have to describe because sharing thong-clad pictures with the internet is the stuff of nightmares) From side-on there is a distinct lift, roundness, and, as Rachel points out, a small posture improvement due to strengthening muscles, which is quite a common fringe-benefit apparently. Another pleasant surprise was the functional benefit – I can get through the hideous squat jump section of my weekly boxing class without slithering to the floor, shaky-legged. That's real progress, and motivation to maintain my perked-up behind.
How long does it take EMSculpt Neo to work?
You will need to invest some time to get the best out of EMSculpt Neo. As well as being available for your four weekly appointments (some people have six) the final results can take another 3-4 weeks to show after that. I had treatments throughout June and July, then booked in for my follow-up review in early September. Making it work relies on being consistent, and consistently available through the whole course of treatment, so avoid starting EMSculpt if you have a holiday imminent or can't commit.
As you'd expect, the muscle-building results need nurturing, either via a healthy lifestyle, or you can book maintenance appointments if that's more your speed. Much like other fat loss treatments such as Coolsculping, the radiofrequency fat cell reduction should be permanent, providing you don't drastically change your lifestyle in the meantime.
Is EMSculpt Neo better than CoolSculpting?
One isn't necessarily 'better' than the other, but I found EMSculpt Neo better than Coolsculping for comfort. It takes less time, although you'll need more sessions, has no downtime, and felt less intimidating than Coolsculpting, which does carry the risk of very rare but nonetheless spooky side effects. If you are relatively active and/or toned and simply want to build strength, improve muscle tone, and smooth your shape then EMSculpt Neo might be a better pick.
In what ways does Coolsculpting work better than EMSculpt? If you don't want to build muscle particularly, Coolsculpting is, in my opinion, a superior fat reduction technique. It's a better shout for areas such as under the chin or lower back where you aren't looking to tone, per-say. Again it is targeted and not a total transformation, but can result in an effective smoothing and re-shaping of very specific areas.
It goes without saying that detailed research and thorough consultations are your friends with both treatments. After which, you may decide that neither is right for you and you'd be better off saving your money for a rainy day or a nice holiday –that's a great option too.
For further information or to find your nearest clinic, visit emsculptneo.com
EMSculpt Neo at The Cosmetic Skin Clinic costs from £3000, which includes four treatments one week apart and two maintenance treatments.
Sign up to our free daily email for the latest royal and entertainment news, interesting opinion, expert advice on styling and beauty trends, and no-nonsense guides to the health and wellness questions you want answered.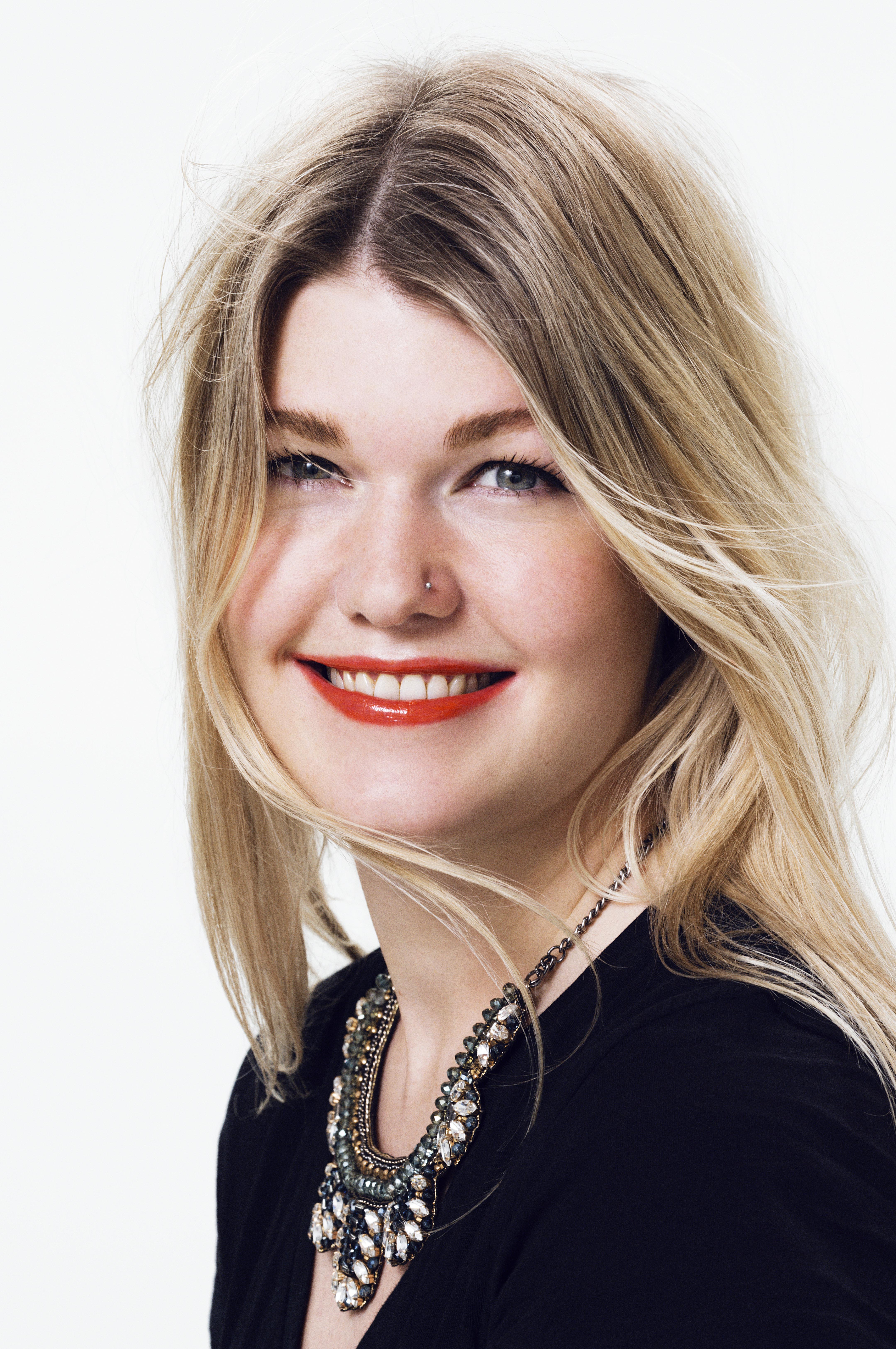 Beauty Editor, womanandhome.com
As woman&home's Beauty Channel Editor, Fiona Mckim has tried more products than she's had hot dinners and nothing makes her happier than raving about brilliant finds on womanandhome.com or her instagram grid (@fionamckim if you like hair experiments and cute shih-tzus). Fiona joined woman&home as Assistant Beauty Editor in 2013 under industry legend Jo GB, who taught her everything she needed to know (learn about ingredients and employ extreme cynicism). She has since covered every corner of the industry, from interviewing dermatologists and celebrities to reporting backstage at Fashion Week and judging the w&h Beauty Awards.