Save £170 on Oral-B's newest electric toothbrush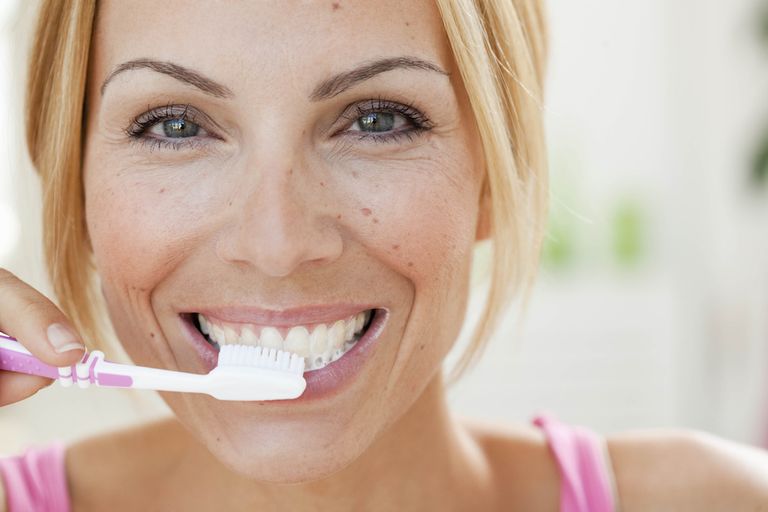 (Image credit: Getty Images/Cultura RF)
According to a recent survey by Colgate, teeth are the first thing women notice when they look in the mirror.
And with 29% saying they'd rather have whiter teeth than better skin or shinier hair, it's clear we're a nation obsessed with pearly-white gnashers.
While whitening treatments will work to banish deep-set stains caused by coffee or smoking, simply upgrading your toothbrush from a manual to an electric can make a real difference. So what better way to make the most of #WorldSmileDay?
MORE:Tom from The Apprentice has invented a whitening toothbrush and it's seriously impressive
The lovely folk at Oral-B are celebrating by offering up to 50% off selected products for the whole family. There are plenty of great bargains to be had (Power Kids Electric Toothbrushes are now less than £18) but our pick of the bunch is the brand new and super high-tech Oral-B Genius X with Artificial Intelligence, now £169.99 instead of £340.
How can a toothbrush use artificial intelligence we hear you ask? After research revealed 80% of people miss an area of their mouth when brushing their teeth (which can lead to serious dental issues in the future – fillings, no thank you!) Oral-B set to work finding a solution. The Genius X brush links to an app on your phone to track where you're actually brushing (and not brushing enough) to generate personalised feedback.
After brushing you're given a score out of 100% (it's strangely competitive) taking into account how long you brush for, whether you press too hard (which can harm your gums) and whether you're covering every tooth.
By spotting the areas you often miss and helping you to change your brushing habits for the better, it'll save you plenty of precious time and money in future dental work. Think of it as a personal trainer, but for your teeth.
Available in black or metallic rose gold, snap one up on Amazon before the offer ends on 8th October.