This seasonal preserved lemons recipe is a welcome addition in any kitchen with its zingy yet smooth flavour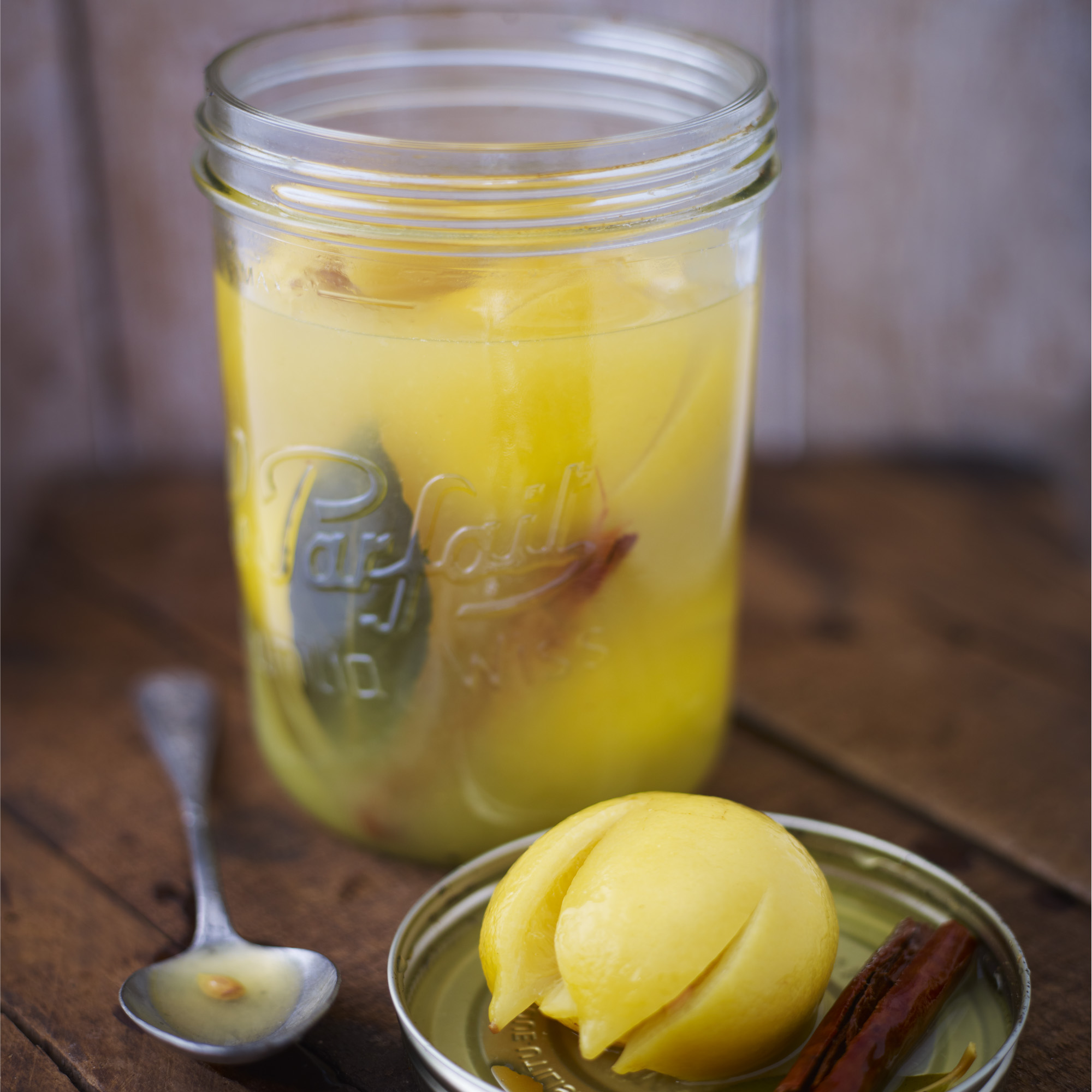 Ingredients
12 small un-waxed lemons
200g (7oz) rock salt
3 bay leaves
10 black peppercorns
2 cinnamon sticks
you will need
A tall, sterilized 1 litre (1 3/4 pt) jar with a vinegar proof lid
Tip
The finely chopped rind is delicious added to home-made tartar sauce to accompany simpley grilled fish. Alternatively, place a couple of pieces of preserved lemon in the cavity of a chicken with a sprig of thyme before roasting.
Preparation
Cut the lemons almost into quarters, leaving them attached at the stalk end. Scatter a tablespoon of salt in the bottom of the jar. Sprinkle a spoonful of salt into each lemon, push them back into shape and push into the jar, inserting the bay leaves, peppercorns and cinnamon sticks at intervals. Press down well on the lemons to extract as much juice as possible. Spoon the remaining salt over the lemons.

Squeeze the remaining lemons and strain the juice into the jar so that the lemons are completely covered. Top up with a little water if necessary.

Seal, label and store in a cool, dark place for a month before using.
Daily Email
Get the best entertainment news, recipes, fashion, beauty and wellbeing advice for you. For FREE.
Sign up