The strong muscat scent of elderflower not only works well with gooseberries but also the raspberries with these melt-in-the-mouth jellies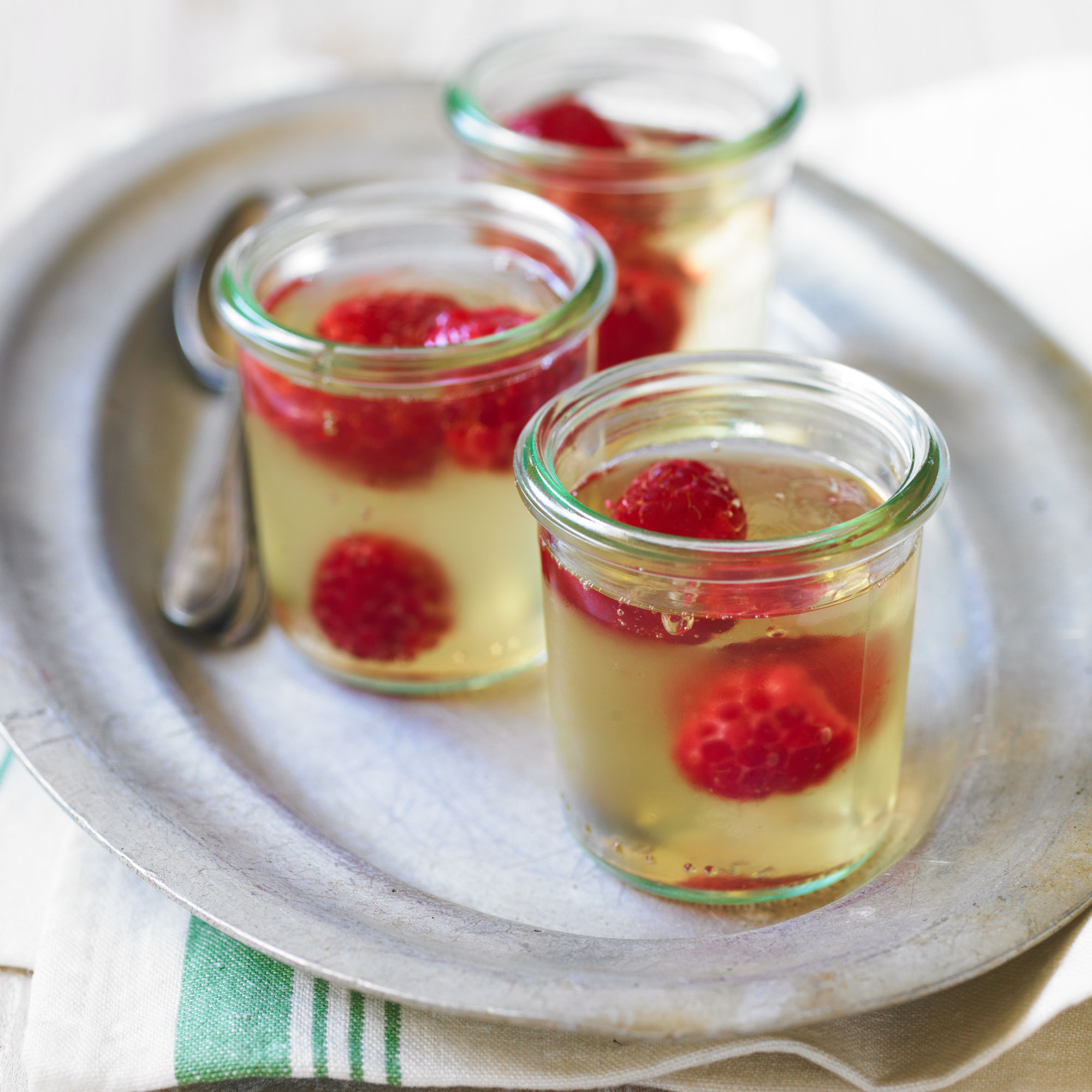 Ingredients
150ml (1/4 pt) elderflower cordial
5 leaves gelatine, soaked in cold water
150g (5oz) raspberries
to serve
you will need

4 pretty glasses to serve

Tip
If you want to turn out the jellies, increase the gelatine to six leaves. Set in small metal pudding basins that have been rinsed out with cold water.
Preparation
Place the cordial in a small saucepan and heat gently to just below boiling point. Remove from the heat, squeeze the excess water from the soaked gelatine leaves and add to the cordial, stirring until the gelatine is completely dissolved. Pour into a bowl and add 300ml (1/2 pt) cold water. Stir well and when cold, chill in the fridge for 1-2 hours, checking regularly until it starts to thicken- you want it to be thick enough to hold the raspberries without them floating to the top.

When the jelly is thickened but not set, stir in the raspberries and divide between the glasses. Return to the fridge and leave for 4-5 hours or overnight until completely set. Serve with a scoop of vanilla ice-cream and some extra raspberries.
Daily Email
Get the best entertainment news, recipes, fashion, beauty and wellbeing advice for you. For FREE.
Sign up