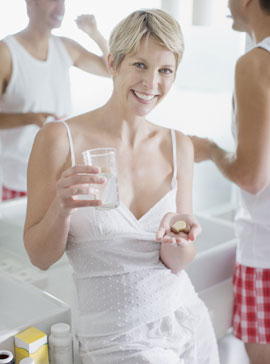 As a still-gorgeous woman, you just want to keep on feeling as good as you do right now. Looking after your heart, your joints and your marbles is key!
STAY SHARP
Research is revealing that resveratrol and pterostilbene, powerful antioxidants found in grapes, blueberries and the Indian Kino Tree, may offer protection for the cardiovascular system, eye and brain health, plus the ageing of the whole body.
Resveratrol with Pterostilbene by Life Extension
, £23 for 60 capsules.
KEEP FLEXIBLE
Studies have shown that GOPO, the key component in rosehips, can be very effective for easing joint pain. Eighty-three per cent of patients who tried the active compound reported pain reduction in three weeks. You can find it in
Litozin Joint Health Capsules by Lanes
, £17.99 for 120 capsules.
Find more
health and diet tips
Daily Email
Get the best entertainment news, recipes, fashion, beauty and wellbeing advice for you. For FREE.
Sign up