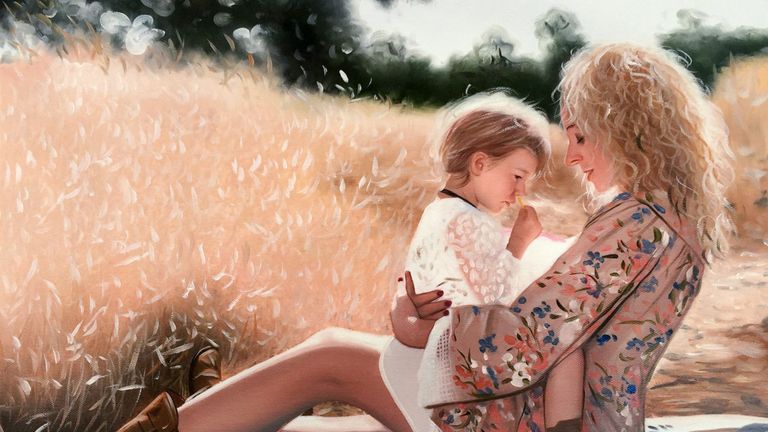 (Image credit: Paint Your Life)
We all have those people in our lives, the ones who are impossible to buy for. Thankfully, help is at hand - even for those tricky loved ones who seem to have everything. The next time you're looking for a special gift, we've got a very special solution for you.  
Paint Your Life is an extraordinary service which allows you to connect with a real artist who will interpret your favourite photos, turning them into authentic hand-painted portraits in a medium of your choice. Doing things the old-fashioned way feels extra special, which makes these artworks perfect for gifting moments where only grand gestures will do, whether that's a milestone anniversary or a big birthday. 
If you're stuck for ideas, the galleries on Paint Your Life are a wonderful way to kickstart some inspiration and get a feel for the kind of style you're looking for. One of the most popular choices is to compile a few different digital images in one physical portrait, to bring together various people or special pictures. One family used the service to piece together a portrait of a couple's children with their maternal grandmother after she had passed away years before the kids were born. This unique piece of art allowed the family to see what might have been, and gave them the most special portrait to treasure forever. 
People's reactions to receiving the gifts are emotional and touching, proving just how meaningful a portrait can be. With many people filming their heartfelt exchanges Paint Your Life has a whole gallery of reaction videos which reveal the impact getting such a sweet surprise for someone can have. 
Not only is the experience fully personalized, it's also quicker than you might think (so don't worry if you've left things a little late again!) with most pieces being completed within the 14-21 day mark. 
How does Paint Your Life Work?
To kick things off you first need to choose whether you'd like a single image or multiple pictures collated into one final artwork. Once you've decided you choose the size of the portrait you'd like painted, upload your photograph or photographs and then your artist will get to work. 
What we love the most is that throughout the whole process you have full creative control. With free unlimited amends and approval rounds, you know that you'll only receive your painting once you're 100% satisfied, which is backed up by the company's money-back guarantee. 
Once your hand-painted piece is finished your artist will seek appraisal from other Paint Your Life professionals to maintain the highest standards before your piece is framed in your chosen style. With shipping included too there are no nasty pricing surprises along the way, so all you need to do is work out what wrapping paper to choose. 
---
Get $70 off your Paint Your Life order 
If you're interested in commissioning your own painting we've teamed up with Paint Your Life  to offer you a unique Woman&Home discount code. You can enter HOME70 at checkout for $70 off any order, including free international shipping. Offer runs between January 10 and February 28 2021. View Deal