600 new books have been released today on 'Super Thursday'
People are calling it Super Thursday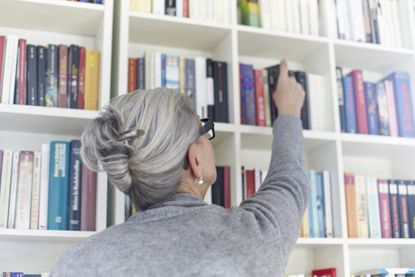 (Image credit: Getty Images/Cultura RF)
Book worms are always looking for reading inspiration.
Whether it's scouring shop shelves for the latest releases, listening to author interviews or researching the best eReaders online - many are dedicated to staying on top of the world of books.
But it seems book lovers certainly won't have difficulty deciding what to read next, as almost 600 new titles are due to be released today.
According to trade journal The Bookseller, 579 new books will be hitting the shelves today in what some people are describing as "Super Thursday." This is a 24% rise on the number of books published at the start of September last year - and lockdown is the reason behind it.
However, the tidal wave of new books - many of which have had their release dates delayed due to the coronavirus pandemic - is proving to be a logistical nightmare for retailers.
Some authors with titles coming out are also worried about the extra competitive element.Nicola Gill - whose second novel We Are Family comes out today -told the BBC (opens in new tab), "I would be lying if I said I wasn't a bit worried, especially since everywhere you look there's another article or tweet about how bookshops are going to be inundated."
But Scott Pack, a publisher and editor at Eye and Lightning Books and former head of buying at Waterstones, says the timing should work out well for both authors and retailers. This is because September and October are two of the biggest months for publishing.
He said, "When we get to this point in the year, bookshops completely change and become a gift purchase destination. During January to October, most books are bought by people to read themselves. When we get to October half-term, that is the classic point at which it shifts towards gift buying. Bookshops take on board a whole load of new books and new stock precisely for that market."
Lizzie Thomson is a regular contributor to woman&home, and also contributes to Metro.co.uk, Ideal Home, Culture Trip, and Evening Standard, covering all things lifestyle.