What happened to Maggie on FBI and where is she now?
Missy Peregrym, who plays Maggie in FBI, is currently taking time off, here's why...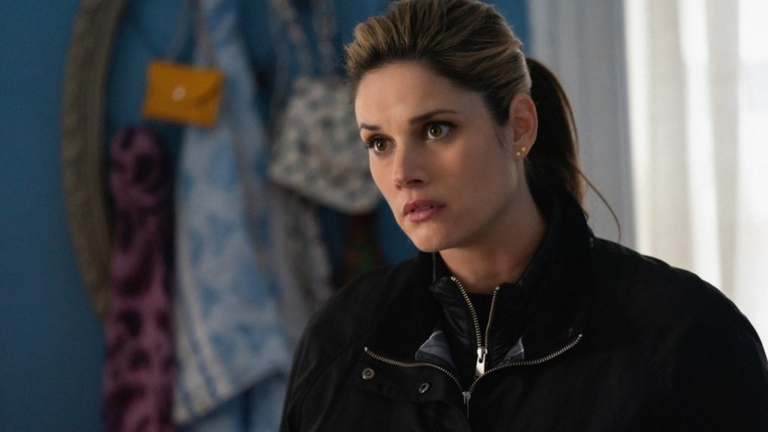 (Image credit: CBS)
We're just a few days away from the season 4 finale of FBI on CBS and you might be thinking what really happened to the beloved character Maggie. We've got the scoop.
The character of Maggie is played by actor Missy Peregrym, who actually announced her pregnancy via social media back in February.
WHAT HAPPENED TO MAGGIE ON FBI?
Expecting her second child, Missy approached showrunner Rick Eid to discuss how to tackle the situation on screen given her need to take maternity leave.
"Basically, I told her, 'Tell us what you want [and] what you need and we'll do our best to accommodate it.' She was feeling great and wanting to work for as long as she could," Rick said to Variety. "We had a general idea when she was going to leave and so there was just a question of finding the right episode to pair with that and the right plot to pair with that. We just wanted to find a way to credibly send her off within the imaginary worlds we're living in, and make it so that she can come back when she's physically ready to come back."
The plot they came up with was pretty exciting. As folks who caught the lastest episode already know, Maggie and pal OA (payed by Zeeko Zaki) spent time finding a man who is using deadly sarin gas. After tracking him down and killing him, Maggie finds herself trapped in a room where the gas has been leaked. OA tries to break in but, before he's able to do so, Maggie passes out. Both OA and Maggie are in the hospital by the end of the episode and, although Maggie is "on her path to a full recovery," she is still not awake.
We assume that her character will stay in the hospital for a few upcoming episodes at the very least.
---
IS THIS THE FIRST TIME MAGGIE WAS TEMPORARILY WRITTEN OFF FBI?
This is Missy's second pregnancy and maternity leave from the CBS drama. The actor previously took time off from the show during season 2, when giving birth to her first child. To deal with her temporary absence, show runners let fans know that her character, Maggie, was away on an undercover mission.
Anna Rahmanan is a New York-based writer and editor who covers culture, entertainment, food, fashion and travel news. Anna's words have appeared on Time Out New York, the Huffington Post, Fortune, Forbes, Us Weekly, Bon Appetit and Brooklyn Magazine, among other outlets.