Margaret Atwood's Handmaid's Tale sequel The Testaments could be coming to TV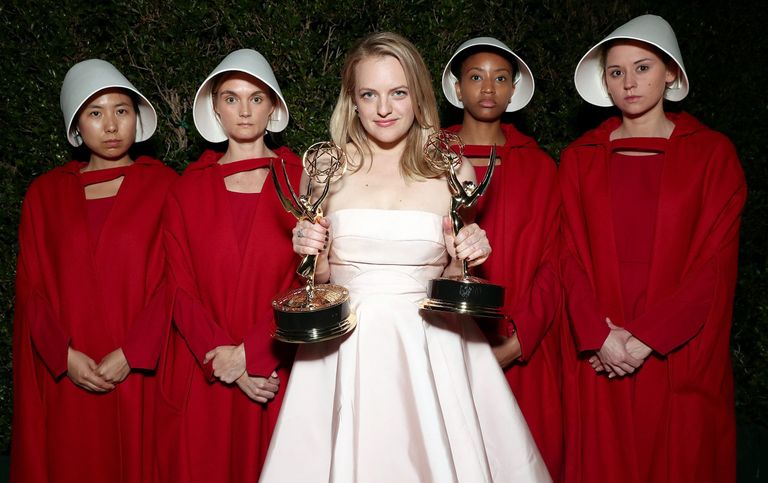 If you can't get enough of The Handmaid's Tale, we've got great news for you.
The highly anticipated sequel The Testaments is reportedly coming to our screens, and will follow on from the events that take place in the Emmy award winning series. Recently the series has been picked up for a fourth season, but it seems there's plenty more on the way.
Show runner Bruce Miller is reportedly involved in discussions on how to bring The Testaments to life. The plot of the latest book takes place 15 years after the original 1985 novel, and has three different narrators.
It's currently unknown if the adaptation would be developed as a spin-off series, or if it would be incorporated into the existing Handmaid's Tale series.
MORE: Apple changes privacy policy after admitting it allowed workers to listen to Siri recordings
Speaking to The Hollywood Reporter, Bruce Miller revealed that he had "roughed it out to about 10 seasons when [he] was first working on it".
MORE: New Downton Abbey clip showcases Maggie Smith's infamous sassy character
He added: "I see a world beyond [the current one]. I would watch an episode about the Nuremberg trials after Gilead falls. There are lots of worlds you think of: 'I would love that season — seasons eight, nine or 10, where everything has changed so much.'"
The Testaments has made it onto this year's Booker Prize longlist, with Margaret Atwood telling fans: "Dear Readers: Everything you've ever asked me about Gilead and its inner workings is the inspiration for this book.
"Well, almost everything! The other inspiration is the world we've been living in", she added, teasing the plot.
While there's no confirmed release date for the screen adaptation of The Testaments, the novel is out on September 10th if you can't wait to find out more. We're definitely getting our hands on a copy...
We're very excited to have more Gilead, Offred, and dramatic storylines on our screens again. Will you be tuning in?