Lonely Planet reveals top countries and cities to visit in 2020 - and there's a surprising spot for England!
Time to start planning!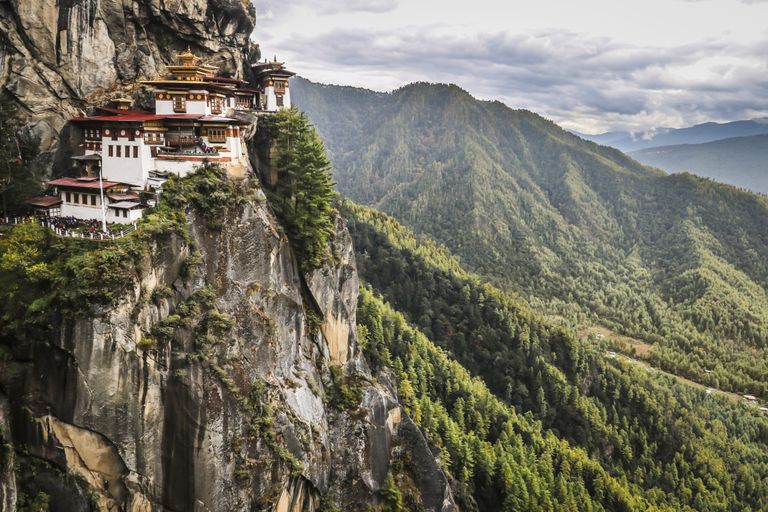 Colder and darker days have got us all dreaming of our next holiday and one travel company has delivered on getaway inspiration.
Lonely Planet has released its yearly list of the best countries to visit in 2020 and we're very thankful for the inspiration.
The leading travel company is known for its annual guide books, which state the most popular destinations for the upcoming year.
According to Lonely Planet, each destination has been "chosen for its topicality, unique experiences and 'wow' factor."
Bhutan, a landlocked country in the Himalayas, has topped the 2020 "best in travel" list.
On its website, Lonely Planet says, 'The kingdom is already carbon neutral but also plans to be the first fully-organic nation by 2020, making it the perfect time to plan a visit.'
But there's also a surprising entry for the UK.
England has been named the second-best country to visit - a ranking which is goodnews for Brits looking to choose more eco-friendly staycations.
North Macedonia - formerly known as Macedonia - won the title as the third-best country to visit, while Aruba in the Caribbean sea and Eswatini in South Africa placed at fourth and fifth, respectively.
Costa Rica, The Netherlands, Liberia, Morocco and Uruguay also made it into the top ten.
Every year, Lonely Planet's community of staff, bloggers, writers and publishing partners compile the travel list.
The 2020 edition is the company's 15th annual collection.
As part of its yearly offering, alist of the world's best cities to visit has been released in addition to the top countries.
Salzburg in Austria has been crowned the best city to visit - just as the Salzburg Festival turns 100. Washington DC follows in second place, alongside Cairo at third.
Other entries include Ireland's Galway in fourth place and Germany's Bonn at fifth. La Paz in Bolivia follows behind at number six.
The 2020 cities list also features Kochi, Vancouver, Dubai and Denver.
Here are the lists in full...
Lonely Planet's top ten countries
1. Bhutan
2. England
3. North Macedonia
4. Aruba
5. eSwatini
6. Costa Rica
7. The Netherlands
8. Liberia
9. Morocco
10. Uruguay
Lonely Planet's top ten cities
1. Salzburg, Austria
2. Washington DC, USA
3. Cairo, Egypt
4. Galway, Ireland
5. Bonn, Germany
6. La Paz, Bolivia
7. Kochi, India
8. Vancouver, Canada
9. Dubai, UAE
10. Denver, USA
Where to now?
Lizzie Thomson is a regular contributor to woman&home, and also contributes to Metro.co.uk, Ideal Home, Culture Trip, and Evening Standard, covering all things lifestyle.