Kate Garraway reveals she's 'excruciatingly worried' in emotional update as husband Derek Draper battles coronavirus in intensive care
Our thoughts are with Derek, Kate and their family...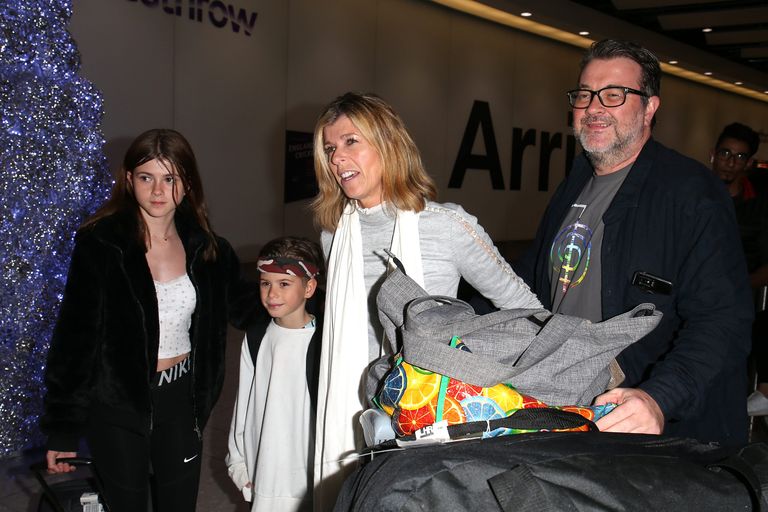 (Image credit: Getty)
Kate Garraway has shared an emotional update on her husband Derek Draper, who is currently battling coronavirus in an intensive care ward.
The Good Morning Britain host has revealed she is feeling "excruciatingly worried" over Derek's condition and explained that he is "very ill".
On the ITV chat show today, Kate's colleague Ben Shepherd read her statement aloud for viewers.
"Derek remains in intensive care and is still very ill. I'm afraid it remains an excruciatingly worrying time," mum-of-two Kate's message read.
"The NHS team who have been working on him have all been extraordinary and I know that it's only their professionalism, dedication and bravery that has kept Derek with us so far.
"I also know that they're working just as hard on all the patients in their care.
"It's hard to find the right words because thank you alone isn't enough but i do thank them because I know Derek would if he could."
"I also want to say thank you so much to everyone who has sent messages of support. I'm sorry that I've not been able to respond to them but I hope you will understand I'm focusing on Derek and my family right now.
"However, in quieter moments, I am seeing them and they are so comforting and wonderful to read."
Last night shared a poignant Instagram post last night as she stepped outside her front door with children Darcey and William to clap for the NHS.
In the video, fireworks can be seen exploding in the evening sky and the sound of applause can be heard.
'The neighbours added some extra sparkle to tonight's #clapforcarers . Thank you thank you 🙏- you are all amazing 💕,' Kate penned beside the footage.