Kate Garraway urges stark warning to the public, as her husband still battles the virus
We cannot imagine how painful it must be...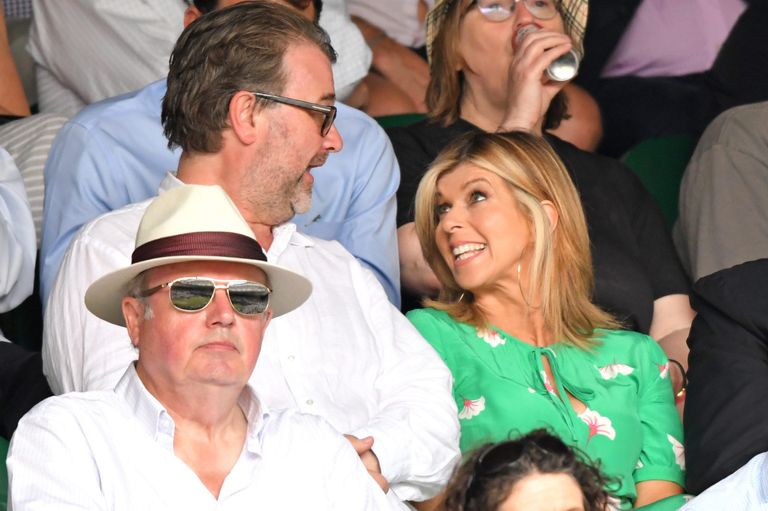 (Image credit: Getty Images)
On Good Morning Britain, Kate Garraway became emotional as she spoke about the reality of her husband Derek Draper's condition. She issued a sharp warning to everyone watching, asking the public to comply with mask-wearing and social distancing.
Derek, who is only 53 tested positive for Coronavirus in March and was admitted to intensive care and put on a ventilator. His condition became so critical that they put him in an induced coma several weeks. He woke up in July but has been unable to speak since and has been in minimal consciousness ever since.
The NHS has now said he is the longest-suffering patient in intensive care with the virus.
Kate said on the show, "I give sympathy to people who are fed up with it. I think if you haven't been directly touched by it, you haven't seen the devastation, but your life has been devastated – your livelihood, your ability to feel a sense of joy – then, of course, I think you're going to get frustrated."
Kate spoke out after a photo of Stanley Johnson, the Prime Minister's Father, was published showing him in a shop without a mask on.
She said, "It does make me tempted to show a picture of Derek in his current state, and say 'you don't want this in your life'. And you don't know who it will affect and how, so, you know, stick to it [the rules]."
She said how his parents have been unable to see him. Its been six months since they hugged their son. If they can go that long without seeing Derek, then "the rest of us can probably get through".
"He's lost nearly eight stone in weight, a lot of it muscle throughout his body," she said. "He looked worn-out, thin and pale with dark circles under his eyes and there were lots of tubes."
Apologising at the end she said, "Sorry, I didn't mean to depress everybody, but that's the reality of getting caught up in the virus.".
Rachel is a freelance contributor to woman&home, covering news as well as books, lifestyle and travel. Her byline has also appeared in The Independent, The Financial Times, ELLE Magazine, VICE, Glamour Magazine and others. She loves nothing more than talking with people to share their stories. When she is not writing you will definitely find her nose in a book or magazine, or perhaps training for the next half marathon, practicing yoga or eating in London's best restaurants.