Guinea pig walks again thanks to cute custom wheelchair!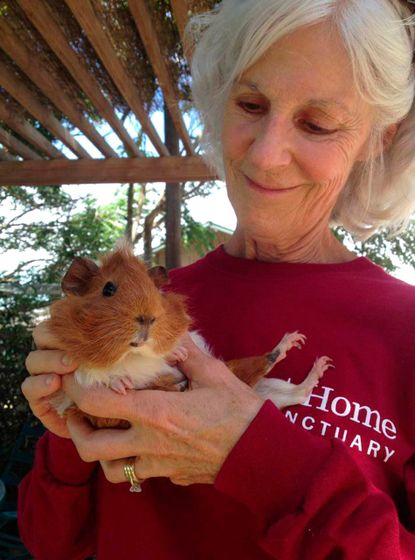 (Image credit: Rex Features (Shutterstock))
After an accident that left her paralyzed, this guinea pig, named Estella, has been fitted out with her own set of wheels.
Estella now needs the wheelchair after a small child squeezed her back too hard and left her with a broken back.The wheels were built by the Harvest Home Animal Sanctuary in French Camp, California, after a fundraising drive.
"Sadly, she no longer has use of her lower body. But, she has the will to move around like all other guinea pigs." says Christine Morrissey of Harvest Home. "She's enjoying life to the fullest, especially with her new wheels on the way!"
Scroll through the ridiculously cute pictures of Estella (and her guinea pig boyfriend Pip!).
Isa Jaward is a journalist from London who has written for the likes of Time Out, The Guardian and Music Week.