Eamonn Holmes pays emotional tribute to close friend after shock passing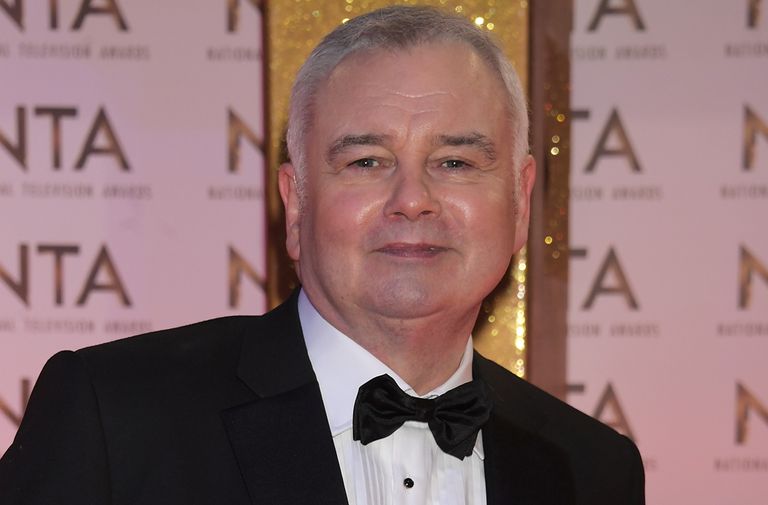 (Image credit: Getty)
Eamonn Holmes has paid a heartfelt tribute to a close friend after he tragically passed away.
The This Morning presenter took to his social media to share a sweet post paying tribute to close friend and 'fellow broadcaster' late Stephen Clements.
Eamonn shared a photo of him visiting Stephen's home town of Carrickfergus in Northern Ireland, where the ITV host is standing alongside a billboard dedicated to the late broadcaster.
The board featured a beaming photo of the late radio DJ, who passed away just last month, alongside a caption reading, 'Remembering Stephen Clements'.
Surrounding the photo of him was a selection of sweet comments about him taken from Twitter.
Alongside his post, Eamonn left a heartfelt message about his late friend, writing, 'Went to see this tribute to my recently deceased friend and fellow broadcaster Stephen Clements in his Home town of Carrickfergus.
'Sad it's there but impressive that so many care'.
MORE: Eamonn Holmes delights fans with touching reunion photograph
Fans and followers took to the post to commend the This Morning host on his 'lovely words' and leave their own sweet tributes to the late presenter.
'❤️ Still miss hearing him on the radio every morning 🙁' wrote one, 'he was an unbelievably talented guy who had the country in stitches every day with his radio program .. god bless him and his wee family ❤️'.
'Such a amazing man Stephen was,' wrote another. 'Such lovely words Eamon. X'.
'Really is so sad 😢,' added another. 'R.I.P Stephen🙏. Love to all of his family and friends ❤️🙏❤️xx'.
MORE: Ruth Langsford shares adorable tribute to husband Eamonn
Others commented, 'He's missed by the masses. 🙏', 'So very sad. Lovely words God bless Stephen 🙏🏻❤️' and 'Still can't believe he's gone! 💔'.
Eamonn's wife and This Morning co-host Ruth Langsford also commented, writing, 'Too young, too soon. May he rest in peace x'.
Our thoughts are with Stephen's family and friends.