'It's a desperate feeling' Dame Judi Dench makes impassioned plea for theatres as she fears they won't reopen in her lifetime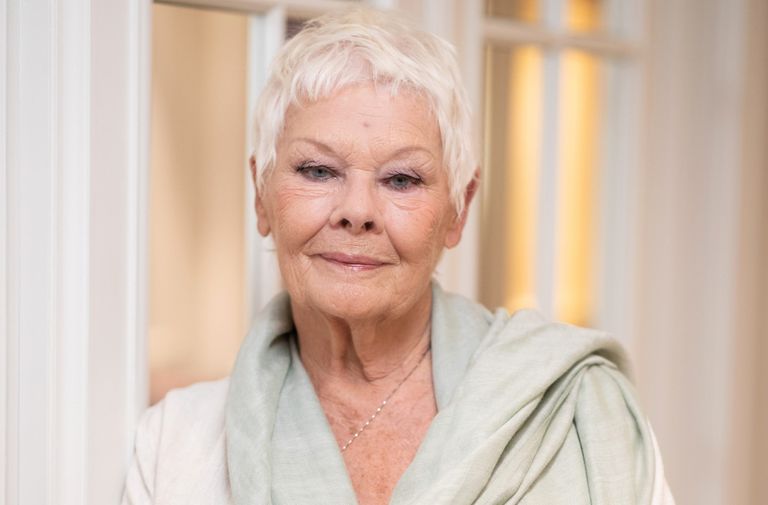 (Image credit: Getty Images)
Dame Judi Dench has spoken out for theatres all over the UK, as the industry asks the government for financial help and fears it's 'on brink of total collapse'.
Since the pandemic started, theatres are among the businesses that had to shut to stop the spread of Covid-19.
As a result, 70% of arts venues are predicted to go bankrupt by the end of lockdown – an industry that employs 300,000 people and generates £1.3 billion in annual ticket sales.
Faced with such a devastating outlook, leading figures in the performing arts industry came together to ask the government to provide "immediate and substantial" financial support, in a letter published in The Times.
Dame Judi Dench - who was due to star in a coversation series about her legendary career at the Bridge Theatre with author and broadcaster Gyles Brandreth just as the pandemic started - joined the plea as she hopes action is taken soon to save the arts industry in Britain.
"What's so strange is that we imagine this is a temporary thing, this is happening just now, and when the pandemic passes, it's all going to go back to normal," she told Cathy Newman on Wednesday's Channel 4 News.
"It will maybe for some people, but it certainly won't for all of us in the theatre.
"I can't imagine Britain without its arts heritage. If the theatres now become dark, I don't know when we're going to get them back. We do need a big injection, I'm afraid. And I hope at some point we're going to get it", she continued.
"You can't run a theatre, for instance, with people sitting six seats apart. You can't run a theatre if it's quarter full. It doesn't just affect the public it affects all of us: the crew, the people who make wigs, the people who dress us…
"None of us have any security or knowledge of when it will come back. These are theatres that we rely on and it's a desperate feeling. Will they ever open again? I don't know – certainly I'm sure not in my lifetime…
"There are lots of other necessary things, I'm not saying it should be more prioritised than anything else, but it's going to have a very serious effect on all of us."
As the Prime Minister reduced the social distancing rule to one metres plus, he admitted that the guidance had made life "almost impossible" for the arts sector and added that "specific guidance" was being given to theatres and other arts venues, with the aim of reinstating "live performances as soon as possible".
Theatres are allowed to open from July 4, but no live performances are allowed yet. Industry insiders told The Telegraph that theatres are hoping to reopen in the autumn.
Mariana is the editor of My Imperfect Life. She has previously worked for lifestyle titles including GoodtoKnow covering all aspects of women's lifestyle - from beauty and fashion to wellness and travel.