Dame Barbara Windsor is 'struggling to recognise herself' as her dementia worsens
Ross Kemp is finding it very hard to deal with...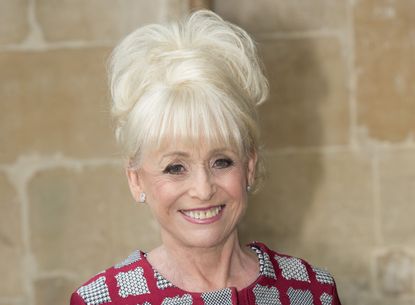 (Image credit: UK Press via Getty Images)
Dame Barbara Windsor is "struggling to recognise herself'.
The Peggy Mitchell actress' on-screen son Ross Kemp, who played Grant Mitchell alongside her on EastEnders, opened up about visiting the Carry On star after her Alzheimer's diagnosis.
Ross appeared on Good Morning Britain today to discuss his new TV documentary that will see him delve deeper into the world of those suffering from dementia.
Describing the moment he visited his soap colleague, who was diagnosed six years ago, before lockdown, Ross said, "The nature of the disease is that she initially knew exactly who I was and in three minutes she turned to me and asked me who I was. Three minutes."
Admitting her situation is difficult to see, Ross went on, "So you know, she looks at the pictures of her, her in her heyday on the wall, fantastic pictures of her incredible career and she goes, 'who's that lady?' And that is heartbreaking."
The actor and investigative journalist also explained that Barbara's husband, Scott Mitchell, is beginning to consider moving her into a care home, saying it's"sadly it's going to happen and sooner than later" as he admitted there's been a "marked decline in her health".
Describing the devastating impact dementia can have on a person and their loved ones, Ross said, "When it is first diagnosed, not only does it have an effect on that person but it goes across families and friends. It's a social issue so onus is on the loved ones to care for them."
Confessing he finds the idea of Barbara being in a care home utterly heartbreaking, he continued, "I've had some fairly dark moments since he said that because there's a part of me that knows that most likely is the truth and that's what needs to happen.
"I can't imagine leaving that lady when she talks to me the way she does and putting her somewhere and her thinking, 'Why has he done this to me?'"