Why Andrea McLean's day out at Royal Ascot almost ended in disaster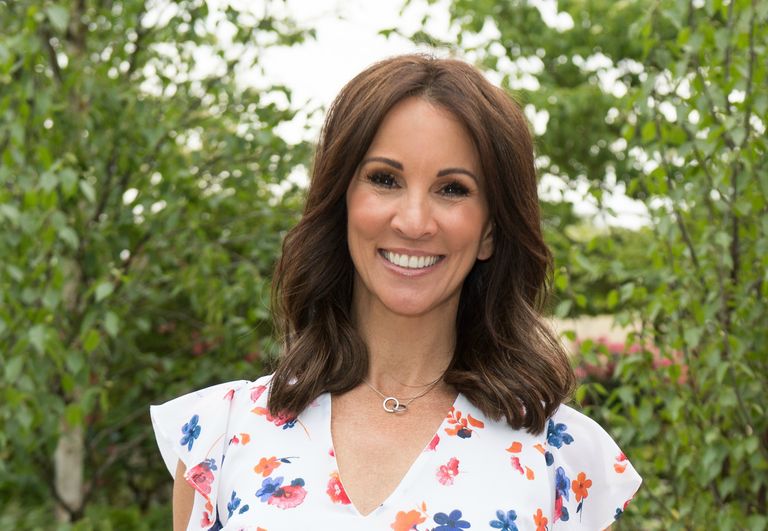 Andrea was all set to go to her first ever Royal Ascot, but she nearly didn't make it at all…
The Loose Women panellist revealed that she started getting ready to go to the last day of Royal Ascot at 10am on Saturday morning. But she almost missed out on her first visit to the races for the most relatable reason… traffic.
Andrea posted a short video clip showing her sitting in the back of a car with her husband Nick to Instagram, writing: 'The reality of going to Ascot! So @lordfeeney and I are dolled up to the nines going on our first EVER outing to the races! We are currently stationary on the M25 so God knows when we will get there but just getting ready was fun.'
'It felt like getting ready for a party at 10am. Me doing my make-up, Victoria sorting out the barnet, Nick providing coffee (the bubbles will come later) Thank God for the change in the weather, I'd have worn thermals and wellies otherwise.'
Fellow Loose Women panellist Nadia Sawalha commiserated with Andrea's plight, writing: 'Aahhh I know how much you were looking forward to it !! Have a ball.'
A couple of hours later, Andrea shared an image of herself and Nick beaming in the sunshine, captioned simply: 'Made it! #royalascot'.
Phew.
Nick looked every inch the dapper gent in a black top hat, while Andrea stunned onlookers in a handmade pearl-covered hat and monochrome lace dress.
'You certainly look the part,' wrote one fan. 'Outfit, hair and makeup all looking tip top!!'
Some fans suggested that Andrea's husband Nick looked like a young Bruce Forsyth in the stunning image. 'Is that a young Bruce Forsyth with you?' asked one.
But a few people were nonplussed by Andrea's choice of dress, pointing out that the black and white design made it look as though she was wearing a backpack.
'I keep thinking you are wearing a rucksack, the pic I saw earlier I thought the same!' one person commented. 'Still you look beautiful as always.'
We hope they both had a lovely day – and that they didn't get caught in traffic on the way home!