Amanda Holden treats fans to a make-up tutorial with a hilarious hidden twist – can you spot it?
Oh, Amanda!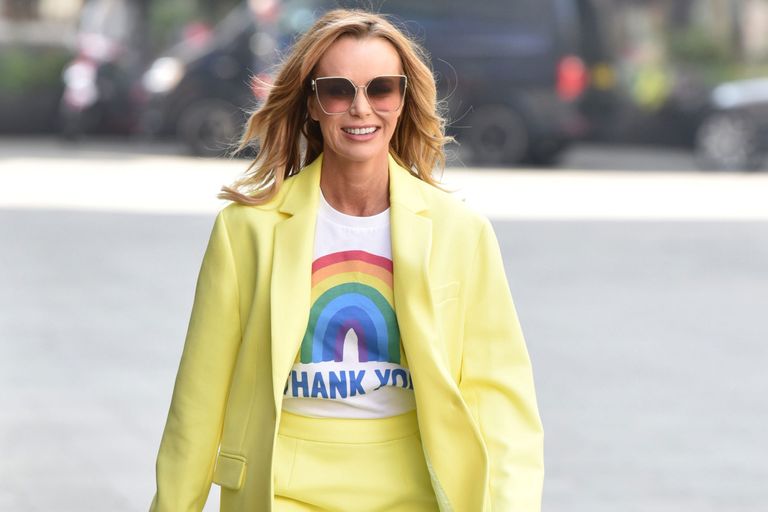 (Image credit: Getty)
Amanda Holden has been keeping her social media followers entertained with some seriously hilarious uploads lately.
The Britain's Got Talent judge has been showing off her cheeky sense of humour and got her 14-year-old daughter Lexi involved for her latest comedy filled video.
At first glance, Amanda's most recent Instagam post, seems to be a simple make-up tutorial, showing the telly star demonstrating how she gets glammed up.
But as the footage goes on, Amanda's make-up application skills get more and more questionable.
As it dawned on Amanda's fans that it's actually Lexi in control of the beauty supplies, they took to the comment section to point out the cheeky twist.
READ MORE:Amanda Holden hosted an incredible disco party for her daughter – and 31 of her friends – in Surrey mansion
https://www.instagram.com/tv/B_K5rfkli5x/?utm_source=ig_web_copy_link
One wrote, 'Wait! OMG I JUST Realize something. Is it Lexis hands?!!!!'
'This is BRILLIANT!!!! I started watch half way through and thought what on earth is going on with her hands... it took a moment ha ha ha 💙,' added another.
'This is BRILLIANT! Just been crying laughing 🤣🤣🤣🤣🤣🤣🤣🤣🤣🤣🤣🤣,' added a third.
Lots of Amanda's celeb pals found the footage hilarious too.
'I needed this. Thanks 👍,' penned Good Morning Britain host Piers Morgan.
'This is the funniest thing I've seen on Instagram since joining❤️😂😂😂,' chipped in One Show presenter Matt Baker.
'You are a nutter! 😂,' laughed Amanda's colleague Alesha Dixon.
Amanda left her fans in stitches again last week when she decided to do some gardening in a rather inappropriate outfit.
Sporting her wedding dress, Amanda grabbed the lawn mower and slow-mo strutted across her back garden.
'Nice day for a good mowing! ☀️ Hope it puts a smile on your face. Why not join me... post a video of an unusual thing you can do in a wedding dress, #DoItInTheDress,' Mandy captioned the snippet.
We dread to think of the grass stains on that gorgeous frock!