Jennifer Aniston credits her youthful glow to this serum
Jennifer Aniston's favourite serum you say? *Adds straight to basket.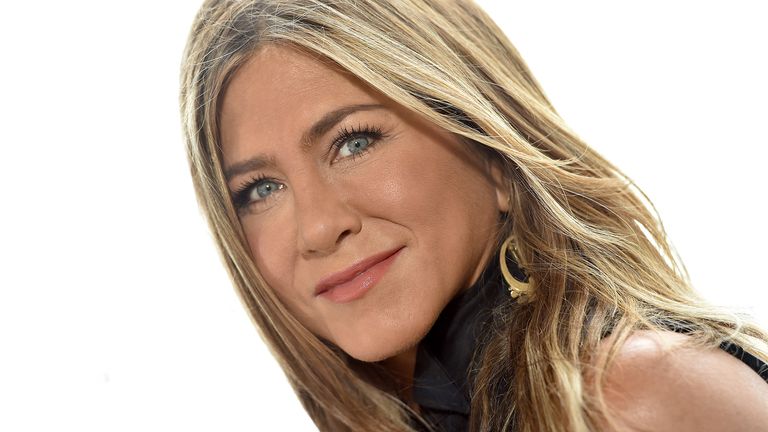 (Image credit: Axelle/Bauer-Griffin / Getty Images)
'Hyaluronic acid' has become as much a part of our every day vocabulary as 'banana bread' during lockdown. Now it turns out that it's the key ingredient in Jennifer Aniston's favourite serum. 
With the star set to turn 52 next month, the secret to Jen's perennially glowing complexion has turned beauty editors around the world into detectives, sleuthing their way to her skincare secret.
It seems Aniston has credited Swisscode Pure Hyaluron as the product behind her enviable, age-defying looks.  Packed with a high concentration of clinical grade hyaluronic acid, the serum claims to increase skin moisture levels by 20 per cent in under two hours. This is also helped along by glycerin - another humectant beloved by dermatologists.  
The key to Pure Hyaluron's success would appear to lie in different weights of hyaluronic acid in the formula: small molecules to penetrate into the skin to bind water to collagen and elastin fibres while the heavier molecules sit on the skin's surface, plumping up wrinkles. 
As for how to use it, massage 2-3 drops into clean skin twice a day. As far as complementary ingredients are concerned, layer a vitamin C capsule over the top for additional skin-brightening benefits and lock all the goodness in with a ceramide-rich moisturizer.
Jen's former Friends co-star Courtney Cox is reportedly also a fan of the serum, as is actress Emma Thompson, so prepare for a sell out.