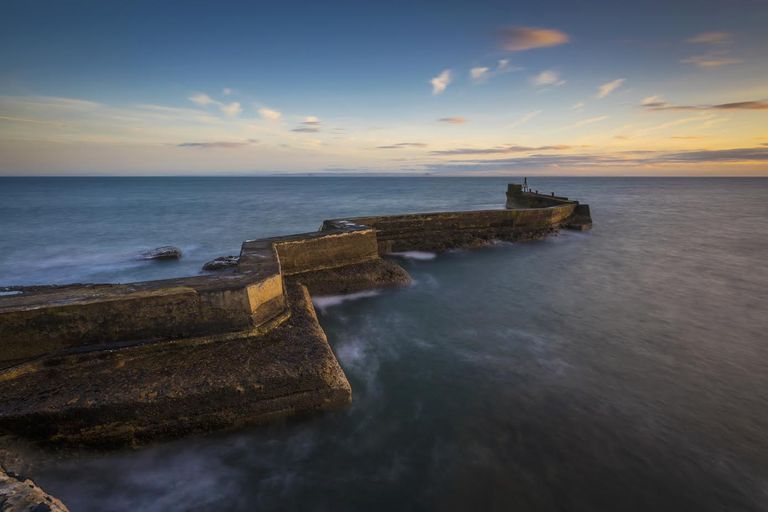 (Image credit: St Monans © VisitScotland / Kenny Lam)
No matter how far you fly or how fancy your hotel, there's one thing everyone remembers about a holiday - the feeling of being there. We're not just talking about the fresh sea air or the heat of the sun on your face, but the overall vibe of the destination and the atmosphere as you explore. Whether it's a small fishing village or a thriving city, it's got to make a good impression.
One place that is well known for giving the warmest of welcomes is Fife, meaning you don't have to go far for a holiday where you'll instantly feel right at home. Fondly known as the Kingdom of Fife, the east-central region of Scotland is not only famous for its golf, medieval castles, and royalty-approved university; it also has a bustling culture, with friendly locals, pretty fishing villages and beautiful coastlines ready and waiting to reel you in.
Here are three reasons this small but perfectly formed hotspot will charm you into returning again and again…
1. The place to get personal
With so much to see and do, you'll want an insider's itinerary to make sure you take in all of Fife's true highlights. What better way to discover the hidden gems in Fife's kingdom than to explore it with someone who lives there?
Get to know Fife properly and see it with a local - be it booking in with a tour guide who knows the attractions like the back of their hand, or staying in a guesthouse and getting tips from the owners, who'll be only too happy to share their secrets.
2. The home of fascinating history
A trip to Fife wouldn't be complete without visiting some of its historic sites - the only question is which ones to tick off, as you'll find yourself spoilt for choice. Head to Scotland's ancient capital for a snoop around Dunfermline Abbey, a building dating back to the 11th century and where many of the past kings and queens now lie. Or follow in the footsteps of Mary, Queen of Scots, with a day at Falkland Palace; the expert guides (who you may even find in full costume) will talk you through the beautiful Renaissance architecture and the many stories from within it.
Of course, a holiday to Fife wouldn't be right without a visit to St Andrews, where you'll find the cathedral - the country's largest medieval church - as well as the famous castle and its unique underground mine and bottle dungeon, giving you the chance to step back in time.
3. A haven for hikers
The true beauty of Fife, however, is in the great outdoors; from magnificent parks to stunning beaches, the scenery is as endearing as the locals. It's no wonder it's been voted the number one outdoor destination by Scottish Natural Heritage time and time again - with a picturesque coastline dotted with quaint fishing villages as well as the expansive countryside, the region has a bounty of natural attractions.
Sea lovers will delight in the many harbours including Crail, St Monans and Dysart, while hikers can pick their route along the 117-mile long Fife Coastal Path and create their own memorable journey. For a more relaxing seaside experience, head to the coastal town of Aberdour for award-winning beaches, or explore the rock pools of the sandy Seafield beach, Kirkcaldy, before stretching your legs along the Fife Coastal Path to look out for seals basking in the sunshine.
If the little ones need excitement as well as the great Scottish fresh air, veer just two miles from St Andrews and spend a day at Craigtoun Country Park, where you can stroll around the 47 acres of grounds while the kids enjoy the 30ft zipwire, trampolines, and adventure playground. In the summer you'll even find tractor rides, a miniature railway, and boating on offer to keep everyone entertained; a great excuse to go back, not that you'll need one.
For more information about Fife visit welcometofife.com.

Government restrictions around COVID-19 vary across the UK. We strongly advise checking restrictions before visiting. Read about Coronavirus recovery phases in Scotland.