Texas Killing Fields: haunting true story behind the unsolved murders explored in gripping Netflix docuseries
The Texas Killing Fields murders have remained unsolved for three decades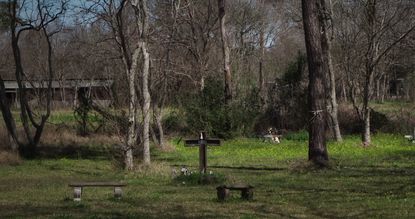 (Image credit: Netflix)
For the last three decades, a seemingly insignificant stretch of land between Houston and Galveston has been a scene of horror and heartache for many families.
While nothing immediately jumps out about this stretch of marshland, it's kept turning up dead bodies in unsolved and unthinkable tragedies for over thirty years.
In Netflix's new three-part series, Crime Scene: The Texas Killing Fields, some of these murders get investigated, with emotional interviews featuring families left haunted by the unsolved crimes – and a potential suspect explored.
---
What are the Texas Killing Fields?
While not the official name, the "Killing Fields" has become a term used to describe the 25-acre stretch of an abandoned oil field located in League City, Texas, not far from the Gulf of Mexico.
The area got its name after the bodies of four young women were found there between 1984 and 1991.
However, it's since been discovered that young women have been turning up dead off this sinister stretch of the I-45 between Houston and Galveston since the 1970s, with at least 30 bodies discovered there - most of them female, and most cases unsolved.
Who were the victims of the Texas Killing Fields?
The full list of victims found in the "killing fields" over the years are:
Brenda Jones, aged 14, discovered 1971
Colette Wilson, aged 13, discovered 1971
Rhonda Johnson, aged 14, discovered 1972
Sharon Shaw, aged 13, discovered 1972
Gloria Gonzales, aged 19, discovered 1971
Alison Craven, aged 12, discovered 1972
Debbie Ackerman, aged 15, discovered 1971
Maria Johnson, aged 15, discovered 1971
Kimberly Pitchford, aged 16, discovered 1973
Suzanne Bowers, aged 12, discovered 1979
Brooks Bracewell, aged 12, discovered 1981
Georgia Geer, aged 14, discovered 1981
Michelle Garvey, aged 15, discovered 1982
Sondra Ramber, aged 14, yet to be found but is linked to murders in the area
Heide Villarreal-Fye, aged 23, discovered 1984
Laura Miller, aged 16, discovered 1986
Audrey Cook, aged 30, discovered 1986
Shelley Sikes, aged 19, body has yet to be found
Suzanne Rene Richerson, aged 22, body yet to be found
Donna Prudhomme, aged between 24-34, discovered 1991
Lynette Bibbs, aged 14, discovered 1996
Tamara Fisher, aged 15, discovered 1996
Krystal Baker, aged 13, discovered 1996
Laura Smither, aged 12, discovered 1997
Jessica Cain, aged 17, discovered 2016
Tot Harriman, aged 57, body yet to be found
Sarah Trusty, aged 23, discovered 2002
Teressa Vanegas, aged 16, discovered 2006
Following The Vanishing at the Cecil Hotel & The Times Square Killer, Joe Berlinger's next installment in the Crime Scene docuseries examines the eerie connections between the still-unsolved murders of three young women. Crime Scene: The Texas Killing Fields premieres 11/29 pic.twitter.com/NZa8dm6xreNovember 9, 2022
See more
Out of these cases, the Netflix series focuses mostly on four - Heide Villareal Fye, Audrey Cook, Laura Smither and Donna Prudhomme.
The director of the series explains that this could just be scratching the surface.
"I think there's possibly more bodies," director Jessica Dimmock told The Independent. "I think it's three serial killers operating in very similar territories ... One kind of gets away with it, and it becomes more possible because it's kind of shown that the police are not going to chase it down."
Are there any suspects?
The first possible suspect was a felon who tried to falsely confess to the killings from prison in 2001 and the second was a man who owned a horseback-riding stable in a lot near to the fields, but there wasn't enough evidence to press charges against either, as per The Washington Post.
In the Netflix documentary, a more recent suspect is named.
A man named Clyde Hedrick, they explain, has been on law enforcement's radar after he was found guilty of murdering another girl in the area. An assistant district attorney in the area says in the Netflix series that Clyde Hedrick even confessed to murdering Heide Villareal-Fye, and raping and murdering Laura Miller, too.
However, in conflicting moments, Clyde has since maintained his innocence, with more evidence needed to prove anything. The district attorney has not ruled him out as a suspect.
The director of the series believes there could be numerous killers.
"Each decade has its own [serial killer] - you know, it's not like three different [killers] operating over 30 years. It's like one in the Seventies, there's one in the Eighties, there's one in the Nineties ... there's pretty good indications that that's the case. And yes, of course, there might be other victims."
How to watch The Texas Killing Fields on Netflix
The three-part series launched on November 29. Each episode is 50 minutes long.
It is the third part in the Crime Scene series, following The Vanishing at the Cecil Hotel and The Times Square Killer.
Sign up to our free daily email for the latest royal and entertainment news, interesting opinion, expert advice on styling and beauty trends, and no-nonsense guides to the health and wellness questions you want answered.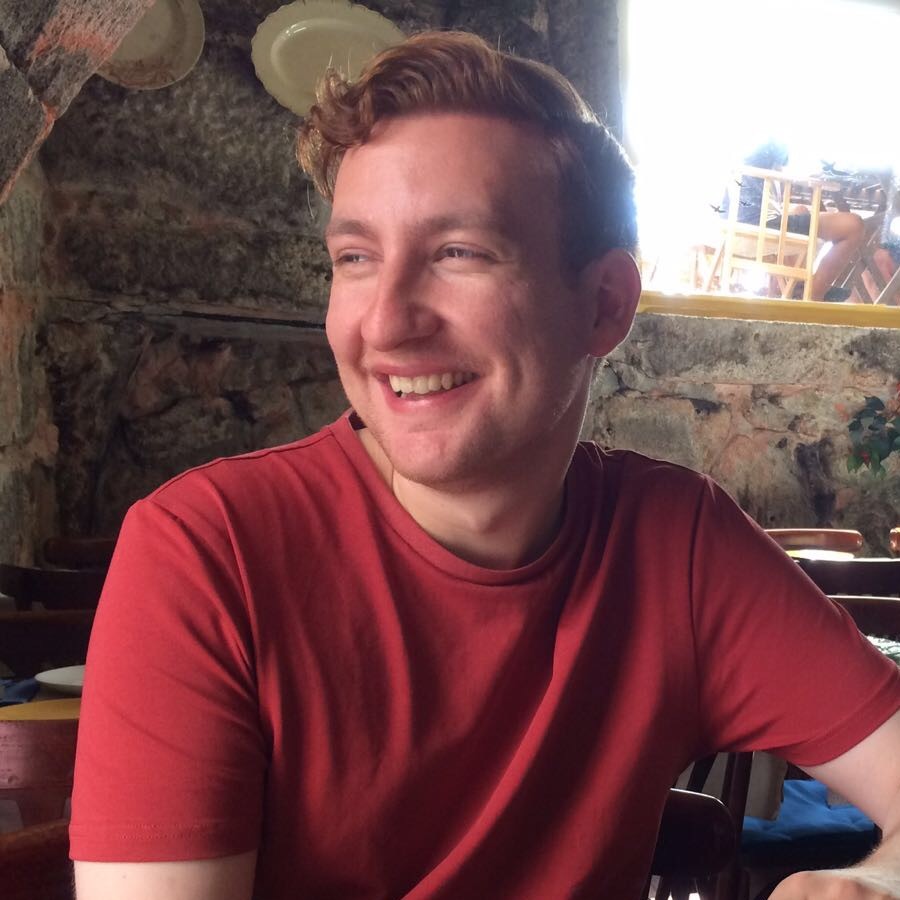 Jack Slater is not the Last Action Hero, but that's what comes up first when you Google him. Preferring a much more sedentary life, Jack gets his thrills by covering news, entertainment, celebrity, film and culture for woman&home, and other digital publications.
Having written for various print and online publications—ranging from national syndicates to niche magazines—Jack has written about nearly everything there is to write about, covering LGBTQ+ news, celebrity features, TV and film scoops, reviewing the latest theatre shows lighting up London's West End and the most pressing of SEO based stories.