'I miss you sooo much' Shirley Ballas makes heartbreaking tribute to her late brother
Thursday marked 16 years since her brother's passing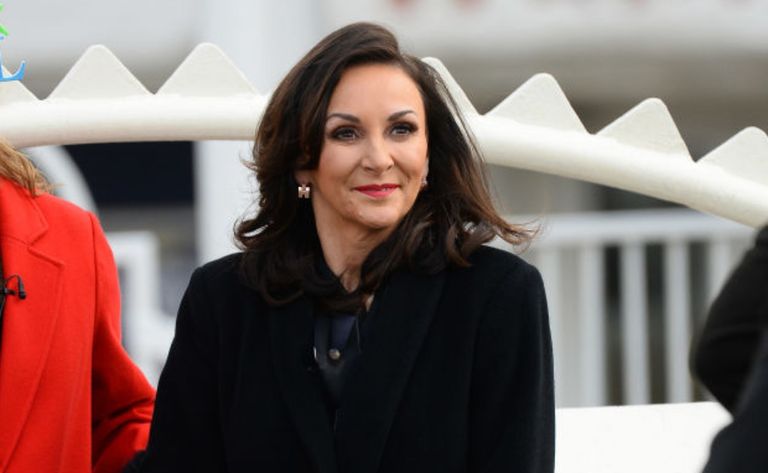 (Image credit: GC Images)
Strictly Come Dancing judge Shirley Ballas shared an emotional video on Instagram to mark the 16th anniversary of her brother's death.
On 5th December 2003, Shirley Ballas' brother David took his own life. Shirley marked this anniversary to talk openly about mental health awareness on her social media, whilst sharing some photographs of her late brother.
Shirley revealed that David is in her thoughts daily, and lots of things can remind her of him such as music or whenever she spends time with his daughter. The dancer also described David as being 'everything' to her and her mum, Audrey Rich.
Writing to her followers, she said, 'December 5th 2003 will be etched in my memory forever until it's my turn to depart this life. It was that tragic Friday when my brother decided to take his own life. My brother was everything to my mum and I. @rich.audrey… He was a strong character a protector, and we as a family came first. It's unimaginable to have lost him and he is in our thoughts on a daily basis.'
Shirley Ballas also revealed that she's been educating herself about men's mental health for years, following her brother's tragic passing. She had a message for those who had also lost someone, and to those who may be struggling, reminding them that they're not alone.
MORE:Strictly Come Dancing's Shirley Ballas reveals she wants to be proposed to this Christmas
She added, 'Sometimes people can outwardly seem fine and happy and inwards they are struggling. I new nothing of men's mental health back then but have dedicated these years to educating myself on the subject. We have come so far in mental health awareness. To all who have lost a loved one my heart is broken for you. To those suffering in silence please seek help. You are not alone. To you my dear brother David you will always be in my heart, I miss you sooo much. RIP precious one.'
Shirley Ballas' comments were flooded with supportive messages, with many praising the star for her strength. One comment read, 'Oh Shirley. You are so strong and inspirational. Your brother is so so proud of you. Sending you so many hugs x'
Another added, 'Beautiful words Shirley,my heart goes out to you and your family also all the families whose loved ones took their own lives but took a part of their family with them.'
And a third said, 'Sending love to you and your Mum. I am sure your Brother watches over you both and protects you still 💜 😇xx'