Mary Berry's Heartbreaking Message For Her Late Son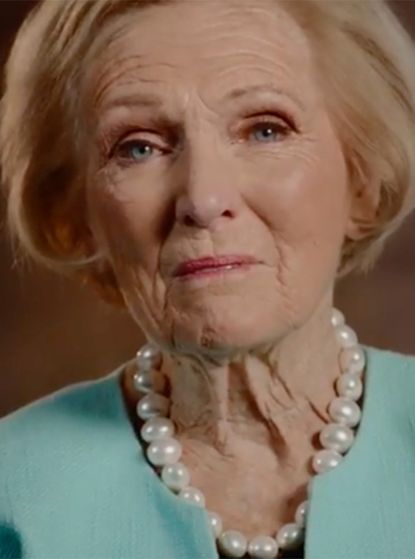 Mary Berry has opened up about what she would say to her late son if she were given the chance in a heartbreaking new video.
Mary, 82, tragically lost her son William when he was involved in a horrific car crash in 1989, aged just 19.
And taking part in a new moving charity campaign for Child Bereavement UK, Mary fought back tears as she considered what she would say if she had 'One More Minute' with him.
The former Great British Bake Off judge - who is patron of the charity - asked, "If I could have one more minute with William, what would I say to him?"
With her voice breaking in emotion, the star, who is also mum to daughter Annabel and son Thomas, continued, "I would thank him for being a brilliant son."
http://www.youtube.com/watch?v=FL_eX30bbQE
Previously recalling the heartbreaking moment she was told her son had passed away Mary explained, "It was about 1pm. The doorbell rang and a policeman was there. Immediately, I knew why.
"He said, 'There's been an accident and I'm sorry to say your son is dead'."
Continuing the explain how she and her husband Paul went to say goodbye to him in hospital, Mary said, "He just looked so beautiful and so lovely, his little cold face and it was nice to say farewell."
Other stars featured in the campaign include Line of Duty actor Jason Watkins and presenter Ben Fogle. Prince William also appears, recording a short message for the clip and urging people to help support the charity, which helps to rebuild the lives of bereaved families.
The One More Minute campaign video aired on Channel Five on Friday at 8pm.