Louis Theroux admits 'shame' over staying in contact with Jimmy Savile after doc when he was uncovered as sex offender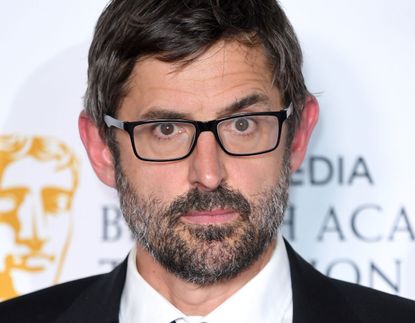 (Image credit: Getty)
Louis Theroux has admitted he had feelings of shame and confusion following the revelation of Jimmy Savile's sex offences.
The journalist is well known for his investigative documentary, When Louis Met Jimmy, a piece that saw him delve into the life of the Jim'll Fix It star.
Years later, after his death, Jimmy was exposed as one of the UK's most prolific sex offenders.
Speaking on Loose Women today, Louis opened up about the time he spent with Jimmy and how he felt in light of the Metropolitan Police investigation, which saw over 400 alleged victims of Jimmy's abuse come forward.
"It was a very complicated set of emotions for months and in fact years," he said to the Loose Women panel.
"Thank you for acknowledging that that original programme had merit because I think you could look at that and say 'well you didn't actually reveal him to have been a predator and you didn't unmask him while he was alive'.
"But in fact, when I look at that programme now, even in light of everything we've learned since, I do also see a lot of truth and revelation. It's clearly a hard hitting piece of journalism.
"I put to him the rumours that he was a paedophile. We filmed him talking about when he ran nightclubs in the 60s and he talked about being questioned by the police."
Speaking to Christine Lampard, Stacey Solomon, Kelly Bryan and Carol McGiffin, Louis went on, "When it came out years later that he had this history of having preyed upon vulnerable people and people in general – boys, girls, men, women.
"I have to say, it was a mixture of complete shock and then also a feeling of 'so that's what it was, that's what he was hiding, that's what the secret was'.
"I do think for a while I felt a degree of - it's hard to put it into the right words. Sort of annoyance, exasperation and a degree of shame about, not so much the programme, but about staying in contact with him after.
"Maybe confusion is the best word. I was just confused that thought I had got to know reasonably well could have this awful dark side."