Jamie Oliver speaks out over heartbreak at double tragedy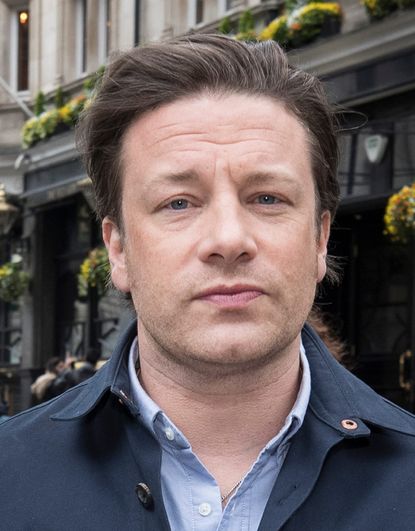 Jamie Oliver has taken to Instagram to express his sorrow at losing a second close friend in the space of a week.
He honoured Neal's Yard Dairy cheesemaker Mary Holbrook, 81, known as one of Britain's best cheese makers and the 'guru of goat's cheese', last week, writing, 'A very sad day today @neals_yard_dairy Remembering our friend and colleague Mary Holbrook, 1938-2019. She was One of the most amazing cheese makers, on a global level ! Such a talent and kind lady, I remember filming in France with her with @martingott @sticheltondairy @westcombedairy on Friday night feasts series one in a big cheese competition it was so much fun good memories...bless you Mary xxx'
The post has been liked more than 22,000 times.
This weekend, Jamie was struck by tragedy again, when he learned that John Hamilton, his Art director at Penguin Random House and a close friend and colleague of the star for more than 20 years, had passed away at the age of 55.
Jamie posted two sweet pictures of the two of them together to Instagram yesterday, writing, 'I Love this man... John Hamilton...he sadly passed away this weekend, he was such a legend and has been my Art director at Penguin Books for 21 years !! What a sad sad loss, he was a great true friend to me and one of the country's very best art directors who dedicated so much to bringing on new design talent and photographers to the fray....I send my heart felt love and condolences to all his team,colleagues that loved him so much, and especially his wonderful family x x x x x bless you john.xxxxxx'
The post has already been liked more than 36,000 times.
Penguin Random House chief executive Tom Weldon spoke out to express his sympathies over John's death, writing, 'He loved cookery books and perhaps his most important partnership was with Jamie Oliver.
'He art directed every one of Jamie's books and they forged over 20 years a highly creative professional collaboration as well as a deep friendship".