Capricorn season 2022: When does Capricorn season start and how will it affect your star sign?
Capricorn season 2022 is perfect astrological weather for leaning into some productive work - here's what that means for your star sign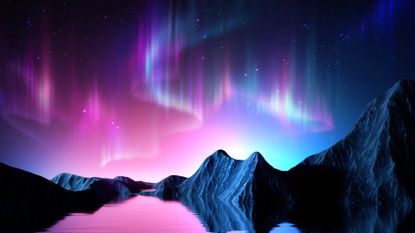 (Image credit: wacomka/Getty Images)
woman&home newsletter
Sign up to our free daily email for the latest royal and entertainment news, interesting opinion, expert advice on styling and beauty trends, and no-nonsense guides to the health and wellness questions you want answered.
Thank you for signing up to . You will receive a verification email shortly.
There was a problem. Please refresh the page and try again.
Capricorn season 2022 sees many transitions including Winter Solstice and moving into the New Year. This season invites you to get serious about establishing structure, purpose, and value in your life.
We have recently shifted out of the fire element and motivational power of Sagittarius season 2022 into the earthy and constructive attributes of Capricorn. Good ole Cappy - the hardest-working star sign in the zodiac. This is perfect astrological weather for leaning into some productive work!
If you have mindfully harnessed the Sagittarian energy of inspired action last season, then you can now use the pragmatic and hardworking earth energy of Capricorn season 2022 towards galvanizing purposeful structure towards your material realms.
Capricorn, which comes from the Latin word 'Capricornus' (horned like a goat), is the zodiacal archetype of sustained ambition. Born into the world with an innate mantle of responsibility, Cappy's are old souls and as children can often appear to be adults trapped in the body of a child. No doubt, freaking out a parent or two!
The resilient and resourceful Capricorn sea goat strives upwards from the depths of the sea onto land and through mountainous obstacles on a quest for personal development and integrity. The ambitious manifesto of the trusty sea goat highlights all things - self-control, determination, strategy, patience, and pragmatism. The serious nature of the Capricornian archetype fuels the zones of reliability and self-sufficiency.
A cardinal sign ruled by the planet Saturn - Capricorn is driven to express itself through action, self-initiation, and leadership. Cappy's ruling planet Saturn is linked to the mythical Greek god Kronos (the stern father) and is associated with the concepts of structure, order, tradition, time, and boundaries. Determined Capricorn means serious business and expects you to get serious too!
Ruler of the tenth house of ambition, during Capricorn season 2022 there is an emphasis on career. From restructuring, contributing, influencing, strategizing or leveling up into a leadership role, Capricorn season 2022 will be dynamizing you into a successful plan for manifesting a solid and sustainable material life.
When does Capricorn season 2022 start?
The steadfast sea goat strides into action when Capricorn season 2022 kicks off on December 22 and pushes on through its ascent upwards towards its peak on January 19, 2023.
Check your astrology birth chart for your sun sign, rising sign, and moon sign to see how the season influences you and which days are heightened for your zodiac.
WHAT YOUR STAR SIGN SHOULD EXPECT IN CAPRICORN SEASON 2022
Aries
Happy New Year Aries! Capricorn season 2022 sees a shift out of the social energy of Sagittarius Season into a direct pouring of energy into your career. There may be some improvements around your financial situation when Saturn moves into your eleventh house on January 17 but it's up to you to make the wise and practical moves towards bringing in change. Update your CV or learn new skills. Mars, your ruling planet, is in retrograde which can cause a few tensions. Mars is the planet of action and war, so in a retrograde position, you may feel some unexpressed anger or frustrations. That being said, be mindful of your temper, words, and actions in relationships.
Mantra: "I am improving my finances."
Taurus
Hello Taurus! It's another year and this one is beginning with a clear focus on hard work around your career. It's time to get your nose to the grindstone. Jupiter, the planet of expansion and abundance is moving through your eleventh house of community all the way up until April 22 this year. Lucky! It's an ideal time to expand your networks and collaborations around all things career. Get strategic around your career plan and how you want it to evolve over the course of 2023. This is going to require your determination and organizational skills. Be mindful of your expenses and avoid overspending this season. There will be some balancing of the books because of tax season but this could help you with ongoing financial structure and plans.
Mantra: "I am structuring my career plan."
Gemini
It's a new year for you Gemini! Harness the earth energy this season to stay grounded within your ongoing material goals. The year begins with Saturn conjunct Venus in your eighth house of transformation, so you may be feeling a restructuring around the way you love or express yourself creatively. Through any challenges that may arise around the concepts of love and relationships, embrace a rebirth and move into a wiser version of yourself. Saturn moves into your ninth house of travel, philosophy, and higher learning on January 17 which can help dissolve some frustrating obstacles. Power up into self-determination and push through the boundaries into creating the necessary strategies that advance both career and material homelife.
Mantra: "I am determined to push through."
Cancer
A new year and a new you for all of you Cancerians! The grounding energy of Capricorn season 2022 will do well for your health. Focus on your physical self-care and recharge. Lean into some earthing physical practices like yoga, dance, or shake it out at home to your favorite music. Saturn enters your eighth house of transformation on January 17 so you may feel a restructuring around all things duties, obligations, money, loans, debts, and taxes. Harness the pragmatic and steadfast Capricorn energy to tear down old structures that are no longer serving you and build new ones.
Mantra: "I am transforming old structures."
Leo
Dear Leo, welcome to Capricorn season 2022 and 2023! It's all about transforming your daily routine this season. Saturn sitting in your sixth house of routine will emphasize much-needed changes around your work, health, and day-to-day schedule. It's all about discipline, discipline, discipline. Saturnian energy wants to break down the old construct around your daily routine and build it back up with a new foundation. Reflect on what works and what doesn't work in your day-to-day. Put pen to paper and begin building a blueprint and then stick to it! Begin the day with the determination to carry out your new plans. It takes about 30 days to build new healthy habits. Set this goal and push through self-limiting beliefs. You can do it!
Mantra: "I am restructuring my daily routine."
Virgo
Hey there Virgo! You are entering 2023 with some supportive earth energy to help you reach your goals. The cardinal energy of this season will prompt you into taking action and initiating change around your career and pragmatic home life. Saturn in your fifth house of pleasure wants to restructure the ways in which you have fun. So change it up, add new and exciting leisure activities into your life, and welcome to the house of fun! When the archetypal planet of order moves into your sixth house of daily routines on January 17 there could be a new emphasis on restructuring the blueprint of your day-to-day habits, which can prove to be useful as you evolve your career.
Mantra: "I am taking action."
Libra
Hello Libra, Capricorn season 2022 is all about leveling up your financial prospects. Work with the determined and resourceful Capricorn energy to generate more income. Sell those designer heels that are collecting dust in your wardrobe or rent out your property when you are away on vacation. There are many clever and practical ways in which you can increase your wealth. Saturn residing in your fourth house of the family could challenge you to reclaim emotional sovereignty and independence around family dynamics. On January 17, the authoritarian planet then moves into your fifth house of pleasure inviting you to restructure your world of happiness. This includes rebirthing your inner child. Surround yourself with amusement, playfulness, and fun!
Mantra: "I am restructuring my family dynamics."
Scorpio
Hello Scorpio, Capricorn season 2022 is all about proliferating your enterprise. It's time to take a leap of faith around all things career, business, and financial strategy. Saturn in your third house of communication will have a direct influence on the benefits of technology when it comes to your career. Tech will also prove to be helpful in expanding your enterprise. This cardinal energy is perfect for restructuring how you operate your career and stepping into leadership roles. It would be advantageous to put time aside to have a massive brainstorming session for creating a whole new system for yourself and follow through with the plans and watch a successful 2023 start to unfold.
Mantra: "I am growing my enterprise."

Sagittarius
Happy 2023 Sagittarius! As the new year begins the Capricornian energy highlights your material world, possessions, and self-worth. Saturn in your second house of value will bring into focus your finances, expenditures, lending, and borrowing money, prompting you to get your financial matters in order. This astrological alignment may stir up emotions around your self-esteem and self-worth and could be an invitation on restructuring your views. Do you undervalue yourself? The message here is, you are worth it! So make the necessary changes to create value and abundance in your life. When Saturn makes its way into your third house of communication on January 17 you will feel a shift in confidence and how you freely express yourself.
Mantra: "I am worth it!"
Capricorn
Happy birthday Capricorn, it's your season! Luck is alive and abundant for your finances and material possessions, whether it's through gifts, your hard work or surprise wins. Your ruling planet Saturn, which is also the ruling planet of your second house of finance, enters said second house on January 17 and remains there for the whole year. This is great for money matters. For some of you, it could be the purchase or selling of a property, home DIY, or advancing your business. Off to a great start! Let this wonderful energy allow you to get the things done that you've always dreamt of.
Mantra: "I am claiming my abundance."
Aquarius
Hello Aquarius! It's a great start to 2023 with notable progress in your material realms. Whether it's moving to a nicer neighborhood or a promotion at work, the cardinal energy of Capricorn season 2022 is here to help you initiate positive change in your life. Take action to make quick changes as the year starts. Lean into your New Year's resolutions and start the year off with self-initiatory energy. Saturn will transit into your sign on January 17, so allow this energy to help you revolutionize and restructure your life in order to gain financial stability.
Mantra: "I am initiating positive change."
Pisces
It's a new year dear Pisces! The beginning of 2023 is a favorable one for your finances with a focus on positive results in your career. Your ideas are influential and you are appreciated for the work you do. Saturn, the planet of structure and order moves into your eleventh house of community on January 17, prompting toward restructuring your life/work balance. This is also a good time to harness determination and perseverance as you push through to accomplish your goals. Keep your eye on the goal and watch 2023 transform and expand your networks.
Mantra: "I am ambitious."
Dream guide, death doula, and divinatory guide
Tree Carr is a published author who works in the esoteric realms of dreams, death, and divination. Her published books include 'Conscious Dreamer' and 'DREAMS: How to Connect With Your Dreams to Enrich Your Life'.
Tree is also a CPD Crossfields Institute Certified Death Doula. Her work as an End of Life Guide involves helping people spiritually, emotionally, existentially and practically at the end of their lives.
As an intuitive empath, she is self-taught in divinatory guidance: The Tarot, Rune Stones and Astrology and has facilitated readings, rituals, classes, and courses spanning a wide variety of esoteric subjects.