This pioneering IVF nurse is finally getting the recognition she deserves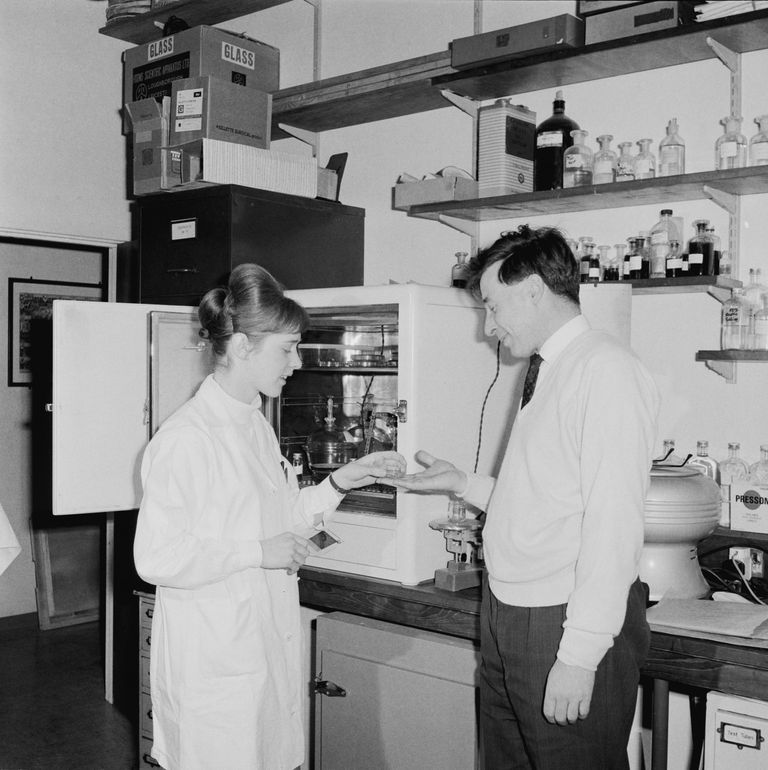 Jean Purdy was one of the pioneers of IVF, but the full extent of her contribution has only just been acknowledged.
Originally trained as a nurse, Jean was determined to become a scientist. She successfully applied for a research post with Professor Sir Robert Edwards in the 1960s. And she soon proved her worth when the pair began working with Dr Patrick Steptoe at the Centre for Human Reproduction in Oldham.
MORE:Everything you need to know about the woman&home Amazing Women Awards 2019 in partnership with Hotter
Despite years of ridicule from other scientists, the trio pioneered landmark research into fertility treatment, which culminated in the birth of the world's first 'test tube baby' when Louise Brown was born via IVF in 1978.
But when a plaque was unveiled to commemorate the team's achievement, Jean's name was missed off. Now letters from Professor Edwards' archive, which have newly been made public, have confirmed that Jean, who co-authored 26 academic papers on IVF, was an equal contributor.
Professor Edwards, who was awarded the Nobel Prize in Physiology or Medicine in 2010 in honour of the team's work, insisted that Jean had "contributed as much as I did to the project" and was "an equal contributor to Patrick Steptoe and myself".
Louise Brown paid tribute to Jean, Robert and Patrick on her 40th birthday last year, calling the dream team 'fantastic' and pointing out that "without them I wouldn't be here, and neither would six-and-a-half million other people".
Sadly, Jean died when Louise was just seven years old, followed by Patrick three years later.
"I didn't get to know Jean as well as I would have liked to," Louise admitted. But she kept in touch with Professor 'Bob' Edwards, who even went to her wedding in 2004.
The tendency to write women out of scientific history is called the Matilda effect after suffragist Matilda Joslyn Gage, who wrote an essay called Woman as Inventor in 1883.
"Although woman's scientific education has been grossly neglected,' she wrote, 'yet some of the most important inventions of the world are due to her."
We're glad Jean is finally getting the recognition she deserves.