Primark's £6 bags have 28,000 likes on Instagram and they're so similar to a £1,250 designer style
Primark's £6 bags are a bargain not to miss!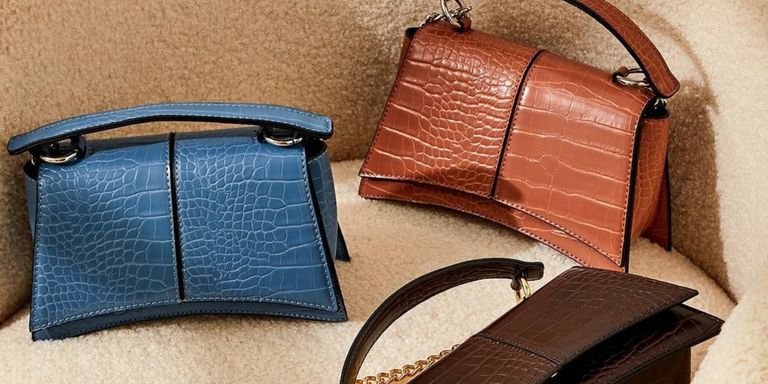 (Image credit: Primark)
Primark's £6 bags are designer dupes of a bag that's beloved by celebrities across the globe. Understandably, these high street iterations with a bargain price tag are bound to sell out, fast.
When it comes to snapping up hot trends on a budget, Primark is of course a destination to rely on. We've already raved about the high street hero's new 14k gold jewelry collection, now, we're about to introduce you to the new key bag style that's going to make you want to do a trolley dash, pronto.
Primark posted a picture of the tempting trio on Instagram and it soon racked up over 28,000 likes. Of course, it didn't take long for followers to voice their excitement, with some commenting: 'stunning I need all colors', 'so excited for these to come in store' and 'these look designer'.
With blue, tan, and chocolate brown to choose from and at just £6 ($10) each, it's no surprise fans are keen to get them in all colors. They also weren't wrong about them looking designer, as our fashion team was quick to spot how they look remarkably similar to Balenciaga's 'hourglass' tote.
The £1,250 ($1,710) cult style has already been worn by the likes of Celine Dion, Hailey Bieber, Kim Kardashian, and a whole host of other celebrities.
Kim Kardashian has even been wearing the more expensive rhinestone style that comes in at a whooping £3,590 ($4,915). It's the sharp angled edges and top-handle style that has gained our attention, and this is exactly why we love the Primark iteration.
Adding an edge (quite literally) to any fall outfit, the mini bag is big enough to keep your essentials in but small enough to make sure you don't overfill. You can also carry it as a handheld of use the removable chain cross-body strap to go hands-free.
With thousands of likes on Instagram, of course some of the most stylish women have already got their hands on this season's must-have Primark bag.
Fashion influencer Aika (above) went for the chocolate version and paired it with a full Primark look that also ticks off some of this season's key trends: checked suits, roll-neck knits, and chunky stomper boots.
If there's one thing we love about fall, it's finding the best winter coats and investing in the best cashmere sweaters to swaddle up in. But sometimes you have to step away from finding the key cozy essentials to take full advantage of this year's fashion trends.
You can't shop Primark online so we suggest taking a trip to your local store ASAP to see if they have these dream bags. Be quick, though, we predict a sellout!