Weekly horoscope: 2 astrologers' predictions for Monday 28th March—Sunday 3rd April
Curious to know what the week has in store for you?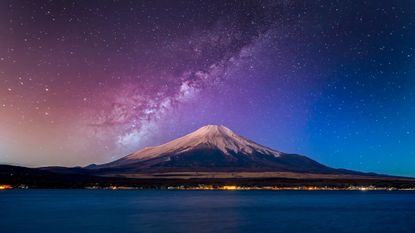 (Image credit: Getty Images)
Read your weekly horoscope from expert astrologers Sally Morgan and Penny Thornton, and discover what's in store for the week ahead...
Astrology is no doubt a fascinating subject—in fact, it's one of the most interesting hobbies for women if you're keen to look into the topic more. While your 2022 horoscope will provide a look into the next 12 months, our weekly horoscopes will help provide a guide for your next seven days. Our resident world-class psychic astrologers forecast for every star sign on love, family, career and more. So check back weekly for our free forecast!
About our astrologers
---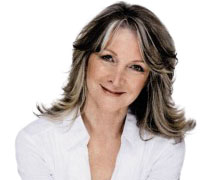 Penny Thornton is a world-renowned astrologer, and has been sharing horoscopes with woman&home readers for many years.
Classically trained by the Faculty of Astrological Studies in London, she was previously the personal astrologer to Diana, Princess of Wales. She has since taught and lectured across the world, and has had eight astrological books published, including Synastry, a benchmark book in the industry.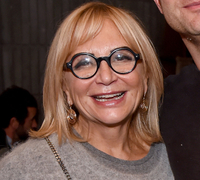 Sally Morgan is a popular British astrologer and psychic, having appeared on numerous TV shows throughout the years.
Sally is well known for her live stage shows and TV shows, which see her delivering psychic readings to members of the public. She also offers private readings, has published multiple books, and even has her own podcast 'Voices with Sally Morgan'.
Weekly horoscope, Monday 28th March—Sunday 3rd April
Aries Weekly Horoscope
Aries are born between March 21—April 19. Aries is the first fire sign in the zodiac, with the symbol of an Aries being a ram. Aries are typically passionate, confident, and motivated.
Taurus Weekly Horoscope
Taurus' are born between April 20-May 20. Taurus is an earth sign, with the symbol of a Taurus being a bull. Taurians are typically hardworking, intelligent, and dedicated.
Gemini Weekly Horoscope
Geminis are born between May 21-June 21. Gemini is an air sign, with the symbol of a Gemini being twins. Geminis are typically easy-going, enthusiastic and sociable—but are said to have two sides to their personality.
Cancer Weekly Horoscope
Cancers are born between June 21-July 22. Cancer is a water sign, with the symbol of a Cancer being a crab. Cancers are typically loyal, caring, and very protective over loved ones.
Leo Weekly Horoscope
Leos are born between July 23-August 22. Leo is a fire sign, with the symbol of a Leo being a Lion. Leos are typically confident, comfortable being the center of attention, and big-hearted.
Virgo Weekly Horoscope
Virgos are born between August 23-September 22. Virgo is an earth sign, with the symbol of a Virgo being a 'maiden'. Virgos are typically hardworking, reliable, and stubborn.
Libra Weekly Horoscope
Libras are born between September 23-October 22. Libra is an air sign, with the symbol of a Libra being scales. Libras are typically diplomatic, fair, and very sociable.
Scorpio Weekly Horoscope
Scorpios are born between October 23-November 21. Scorpio is a water sign, with the symbol of a Scorpio being a scorpion. Scorpios are typically brave, determined, and ambitious.
Sagittarius Weekly Horoscope
Sagittarius' are born between November 22-December 21. Sagittarius is a fire sign, with the symbol of a Sagittarius being a bow and arrow. Sagittarius' are typically optimistic, fun-loving, and intellectual.
Capricorn Weekly Horoscope
Capricorns are born between December 22-January 19. Capricorn is an earth sign, with the symbol of a Capricorn being a sea-goat. Capricorns are typically very hard-working, persistent, and sensitive.
Aquarius Weekly Horoscope
Aquarius' are born between January 20-February 18. Aquarius is an air sign, with the symbol of Aquarius being a water-bearer. Aquarians are typically assertive, analytical, and independent.
Pisces Weekly Horoscope
Pisces' are born between February 19-March 20. Pisces is a water sign, with the symbol of Pisces being two fish. Pisces men and women are typically empathetic, romantic, and imaginative.
Sign up to our free daily email for the latest royal and entertainment news, interesting opinion, expert advice on styling and beauty trends, and no-nonsense guides to the health and wellness questions you want answered.
Sally Morgan is Britain's best-loved psychic. She was just four when she reportedly saw her first spirit and since then has developed her skills to be one of the top 5 psychics in the UK. She even read for Princess Diana for four years.