Sarah Ferguson to release Royal Family romance details in Mills & Boon novel
The Duchess of York has written her first adult novel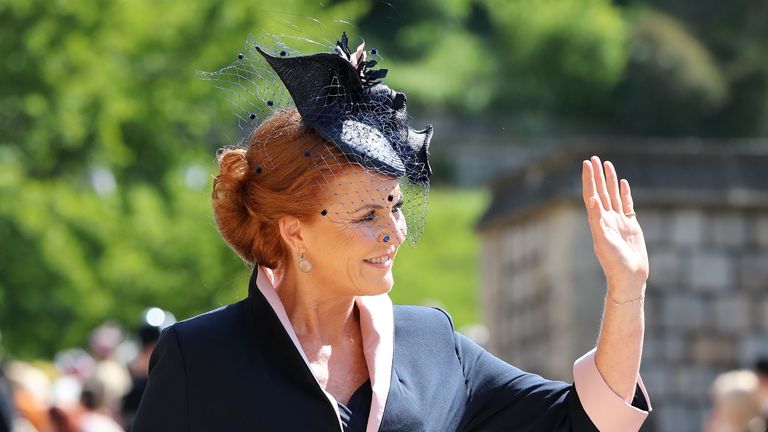 (Image credit: GARETH FULLER / Contributor/Getty )
By Emma Dooney
 Sarah Ferguson's debut novel is set to hit the shelves this summer. 
• Her first adult novel, Her Heart for a Compass, will be released in August.
• The Mills & Boon book will tell a story built on real historical events.
• In other Royal News, Prince Charles and Camilla once spent $500k on one royal trip.
If you're anything like us, you can't get enough of the royals. From Camilla's virtual reading room to Harry and Meghan's podcast, we are always ready to expand our knowledge of the British monarchy. 
And thanks to Sarah Ferguson's latest project, it looks like we'll never be stuck for royal material. 
The Duchess of York's first adult novel, Her Heart for a Compass, will explore the secretive life of her own great-great-aunt, Lady Margaret Montagu Douglas Scott, and give us a glimpse into the realm of her royal friends. 
Scheduled for release in August 2021, the story builds on real historical events to create a fictional account of the daughter of Queen Victoria's close friends. 
While the piece isn't exactly a salacious tell-all, it's bound to give readers an authentic insight into the Duchess' fascinating ancestry. 
After researching the history of her family, Sarah became drawn to the life of Lady Margaret, with whom she shares her given name. However, when her investigative work unearthed little information about her great-great-aunt, she decided to let her imagination fill in the blanks. 
"I invented a history for her that incorporated real people and events, including some of my other ancestors," the Duchess reveals. 
Sarah achieved this realism by featuring a number of family members in the book, including Princess Louise, the sixth child of Queen Victoria. She also used her own experiences to capture the spirit of Lady Margaret and to sharpen the portrait of this obscure historical character. 
"I drew on many parallels from my life for Lady Margaret's journey," she revealed. 
Known for her feminist ideals, Sarah hopes to shine a light on the overshadowed women in history in this latest work. "I have long held a passion for historical research and telling the stories of strong women in history through film and television." 
We don't know about you, but we've already cleared a space on the shelf for this one. 
Emma is a news writer for woman&home and My Imperfect Life. She covers the Royal Family and the entertainment world, as well as the occasional health or lifestyle story. When she's not reporting on the British monarchy and A-list celebs, you can find her whipping up vegan treats and running the roads to cheesy '90s pop music...but not at the same time, obviously.