Drew Barrymore reveals regret over Woody Allen film in emotional interview with Dylan Farrow
Drew Barrymore has reflected on her experience of working with Woody Allen in a candid new interview with Dylan Farrow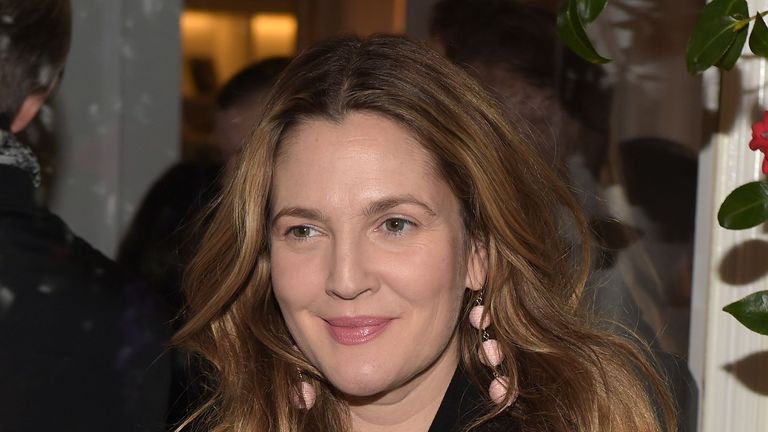 (Image credit: Jason Kempin/Getty Images)
Drew Barrymore has revealed her regret over working with Woody Allen, admitting she now realizes she was 'gaslit' into ignoring the director's controversial reputation at the time.
The Hollywood actor sat down with Dylan Farrow on The Drew Barrymore Show on Monday, to discuss the sexual abuse accusations she made against Woody Allen in the docuseries, Allen v. Farrow.
Dylan, who was adopted by Allen as a child, maintains that her father molested her when she was seven years old. Her mother, Mia Farrow, who was in a relationship with the filmmaker between 1980 and 1992, was the first to publicly make the allegations. Allen has categorically denied any wrongdoing, calling the claims 'so preposterous.' He did not agree to take part in the docuseries, which was released on HBO in February.
Speaking face-to-face with Dylan this week, Drew shared her candid thoughts on her own memories of Allen. She had worked with him when she was 21 in the 1996 musical-comedy Everyone Says I Love You, alongside A-list actors like Julia Roberts and Natalie Portman.
"There was no higher career calling card than to work with Woody Allen," she reflected.
While she was in awe of the Oscar-winning director at the time, she holds a very different opinion on the experience today.
"Then I had children and it changed me because I realized that I was one of the people who were basically gas lit into not looking at a narrative beyond what I was being told," she said. The Charlies' Angels star went on to express her gratitude to Dylan for speaking up about this sensitive issue.
"I see what is happening in the industry now and that is because of you making that brave choice. So thank you for that," she added.
The supportive words left Dylan, who spoke out against Allen on television for the first time in 2018, on the edge of tears.
"Thank you, hearing what you just said, I am trying not to cry right now," she replied.
"It is just so meaningful because it's easy for me to say, 'Of course you shouldn't work with him he's a jerk, he's a monster,' but I just find it incredibly brave and incredibly generous that you would say to me that my story and what I went through was important enough to you to reconsider that."
Dylan also opened up about her bond with her mother, Mia, who shot to fame in 1968 as the lead role in the horror film, Rosemary's Baby. Despite being unable to watch the Allen v. Farrow together, the experience of participating in such an emotionally challenging project infused their relationship with a 'renewed level of respect.'
"It changed a lot about how we relate to each other and interact with each other," she explained.
Revisiting such a traumatic time was still incredibly difficult for Dylan, who is now 35. Allen v. Farrow featured several home videos of her childhood with her father, which she had initially never wanted to resurface. After much persuasion, she finally agreed to give them to the documentary makers to be included in the final cut.
"It was a really bizarre, psychological experience for me, honestly," she admitted. "I watched the entire thing as if I was watching someone else...I completely disassociated from it."
Allen v. Farrow debuted on Sunday, 21st February (9:00-10:00 p.m. ET/PT) on Crave in Canada.
Emma is a news writer for woman&home and My Imperfect Life. She covers the Royal Family and the entertainment world, as well as the occasional health or lifestyle story. When she's not reporting on the British monarchy and A-list celebs, you can find her whipping up vegan treats and running the roads to cheesy '90s pop music...but not at the same time, obviously.